CyanogenMod team has come up with CM 11.0 M6 build supporting more than 40 devices and it's officially named as the stable build by CM team.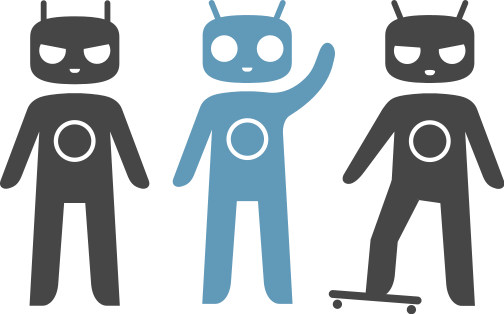 The CM 11 M6 build is based on the Android 4.4.2 Kitkat and includes several improvements. The full change-log is –
Quiet Hours: Fix long press QS tile option
Voice+: Integrate into settings (under Wireless and Networks > 'More')
Blacklist: Add provider permissions
Lockscreen: Fix custom wallpaper crashes and album art issues, Disable elements when in custom lockscreen
Display: Consolidate screen-off animation options (remove checkbox)
Bluetooth: Upstream updates and fix issues with audio routing to select car makes/models and disconnect issues
MultiSIM: Additional support patches (15+) and UI/UX modifications
Quick Settings: Options to show smaller tiles; add BT device name to tile, Fix QS tiles layout in landscape mode
Usage Stats: Fix screen on stats after boot
Settings: Show 'eject card' action for USB storage
Theme Engine: Introduce new Engine capabilities (chooser to arrive in nightlies this week)
Parallel Shutdown: Decrease shutdown time
Downloads: Add pause/resume support
Trebuchet: Hidden apps and labels support
Remove parallel boot dexopt from stable/cm-11.0 branch
Address security vulnerability for icons
Resolve memory leaks in Frameworks
CyanogenMod 11.0 M6 Supported Handset List
LG G Pad V500
HTC One S Ville
Motorola Razr
Google Galaxy Nexus (Verizon)
Google Galaxy Nexus (Sprint)
Google Galaxy Nexus (GSM)
Google Nexus 7 GSM
Asus Transformer TF701T
Asus Transformer Pad Infinity
Asus Transformer Pad TF300T
Amazon Kindle Fire HD 7"
Motorola Droid Bionic
Samsung Galaxy Note II GSM LTE
Samsung Galaxy Premier
Motorola Droid Razr
Samsung Galaxy S4 Mini (International)
Samsung Galaxy S3 Mini (3G)
Amazon Kindle Fire (1st generation)
Amazon Kindle Fire (2nd generation)
Samsung Galaxy Note II (GSM Non-LTE)
Oppo N1
Motorola MSM8960
Motorola Droid 4
Google Nexus 4
HTC One (Verizon)
HTC One (Sprint)
HTC One (GSM)
HTC One Mini
LG G2 (Sprint)
LG Optimus G Sprint
Samsung Galaxy S4
Amazon Kindle Fire HD 8.9"
Samsung Galaxy S II
Barnes and Noble Nook HD
Samsung Galaxy Note 3
Google Nexus 5
Samsung Galaxy S
Google Nexus 7 2013 (WiFi)
Droid Incredible 4G LTE
Oppo Find 5
Motorola Moto G
HTC One XL
Samsung Epic 4G
Barnes and Noble Nook Color
LG Optimus G Pro
You can download the CM 11 M6 build for your any smartphone or tablet that you own by visiting download.cyanogenmod.org.