Remembered Datawind? The maker of Aakash tablets has come up with trio of smartphones in the Pocket Surfer lineup. Dubbed as Pocket Surfer 3G5, 3G4 and 2G4, typically goes with the naming convention.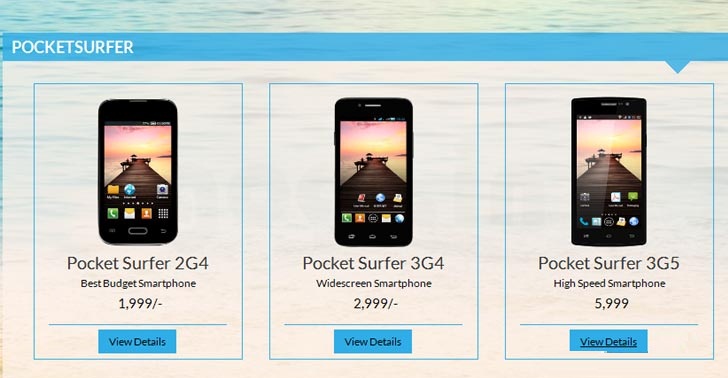 The Datawind Pocket Surfer 3G5 will be coming out with 3G connectivity and sports 5 inch display [854 x 480 pixels resolution] while the 3G4 has 4 inch display with 480 x 854 pixels resolution. Both phones will be powered with Android 4.4 Kitkat, 1 Ghz single core processor. The 3G4 has 512 MB internal storage, 256 MB RAM, 5 mega pixel rear camera, 0.3 mega pixel front camera while the 3G5 comes with 512 MB RAM, 4 Gigs of internal memory, 2 mega pixel rear camera, and VGA front facing camera, 3G connectivity.
Pocket Surfer 3G5 is priced at Rs 5,999.
Pocket Surfer 3G4 is priced at Rs 2,999.
Pocket Surfer 2G4 is priced at Rs 1,999.