A Dedicated Apple Watch Store in Luxury Mall at Tokyo is under constructions. It will be ready by April 10 official launch of Apple Watch.
While people have waited for Apple Watch since long time, there is nothing going wrong with it. A plenty of things to choose from in Apple Watch starting from $350 to $18,000. Here comes report from Macotakara that there will be a dedicated Apple Watch store in Tokyo. The source also posted out pictures of store under construction and it will be ready by April launch.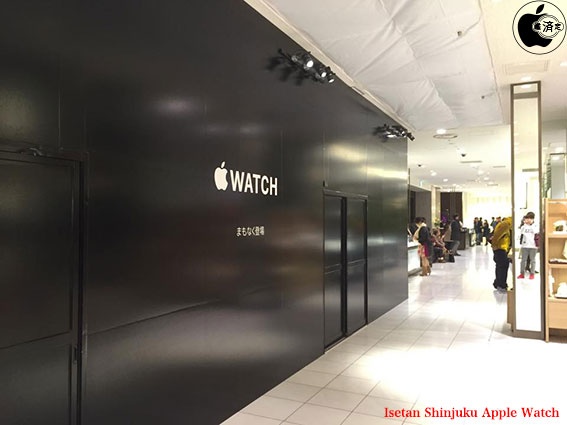 The store is been setup at Isetan Department Store in Shinjuku, Tokyo and the picture clearly depicts Apple Watch logo with word "coming soon" status written in local language.
The source Macotakara also suggests that this is not a temporary store as seen on mall directory. In addition to launch in Japan, Apple Watch will be available Australia, Canada, China, France, Germany, Hong Kong, the United States and the United Kingdom as the first batch of countries. Check Apple Watch availability in all parts of the world.
Via: Macotakara