Dell introduces Latitude 12 fully Rugged tablet to withstand worst of environment conditions.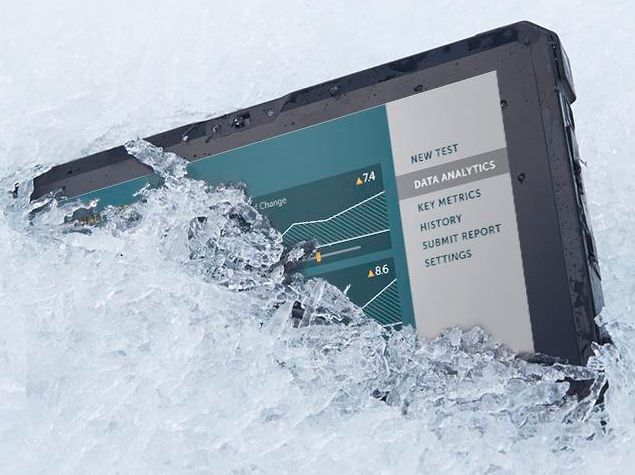 Dell Rugged tablets portfolio now expands with the addition of new Latitude 12. It's the first fully rugged tablet by Dell build to withstand worst environmental conditions. Coming out with state of art design and functions, the Dell Latitude 12 is designed for people who requires tough and flexible device on the go.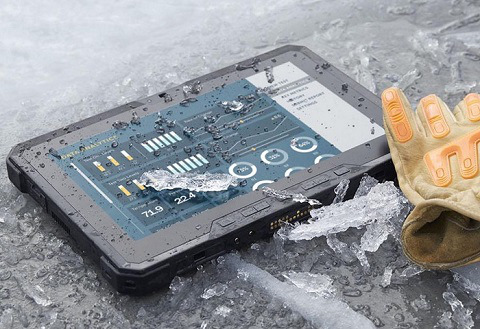 The Dell Latitude 12 features great multi-touch Direct-View outdoor readable HD display measuring 11.6 inch diagonally and also gets glove-mode enabled. For peak performance in severe conditions Latitude 12 has Fourth generation of QuadCool thermal management technology and efficient Fifth generation Intel Core M processor.
Dell Latitude 12 gives you 12 hours of battery life with two 2-cell batteries. It's with 312 x 203 x 24 mm dimensions and weighs 1.62 kgs. It also features solid state storage up to 512 GB, connectivity anywhere with 802.11ac, optional mobile broadband and dedicated GPS support.
Security remains the biggest problem in day to day gadgets and to ensure that for extreme, we have Dell data protection, Intel vPro and Intel TPM 1.2.
Dell Latitude 12
Display: 11.6-inch 1280×720 Direct view display
SoC: 5th gen Intel Core M processor
Up to 8 GB RAM
Software: Windows 8.1 OS
Storage: SSD up to 512 GB storage
Connectivity: Optional Mobile broadband, WiFi
Battery: 12 Hours battery life
Intel® vPro™ and Intel TPM 1.2
dedicated GPS, FM Radio, 3.5 mm audio jack, 312 x 203 x 24 mm, 1.62 kgs
The Dell Latitude 12 tablet will be available in United States from Dell.com site. Price hasn't been announced yet.
Via: BusinessWire