Switching from iPhone to other smartphones was cumbersome process but not any more as Apple has made certain things easier. People were facing problem with not able to receive messages (SMS) and that was due to your number is linked with iMessage account and messages were sent to it.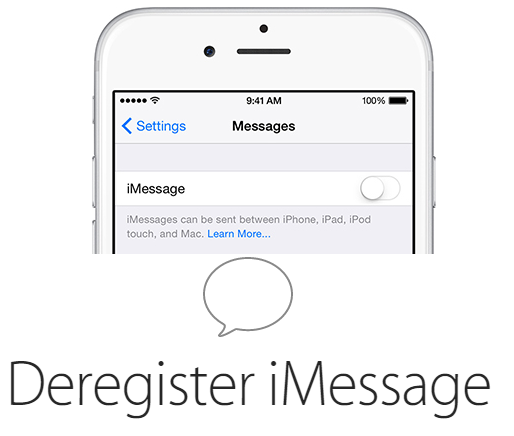 DeRegister iMessege
If you own non-Apple devices like Android, Windows or BlackBerry and unable to receive text messages or SMS on your new device, you should deRegister iMessege first.
The following two methods explains how you can get SMS on your current device as the process mentions on how to turn off iMessage.
Method 1
You will have to put back your SIM card on iPhone again.
Either connect to Cellular Data network or WiFi.
From Settings go to Messages.
Tap on iMessage to Turn it OFF.
Method 2
If you have no chance of getting back your old iPhone as either its sold or got stolen, follow the process mentioned below –
Visit the Apple Page.
Enter your mobile number.
Enter the 6 digit confirmation code.
Hit Submit.
Also Read – Screenshot on Mac OS X
This process works for iPhone 6, iPhone 6 Plus, iPhone 5S, iPhone 5C, 5, 4S, iPad, iPad Mini, Mac, iPod Touch and other iDevices.