This guide explains the process on how to downgrade Firefox version to older version if having trouble with latest versions.
The Firefox browser automatically updates itself to the latest version and all the time it will be the beta version on your device. Although beta version might include host of new features it should be known that those features are under testing before the release of full version.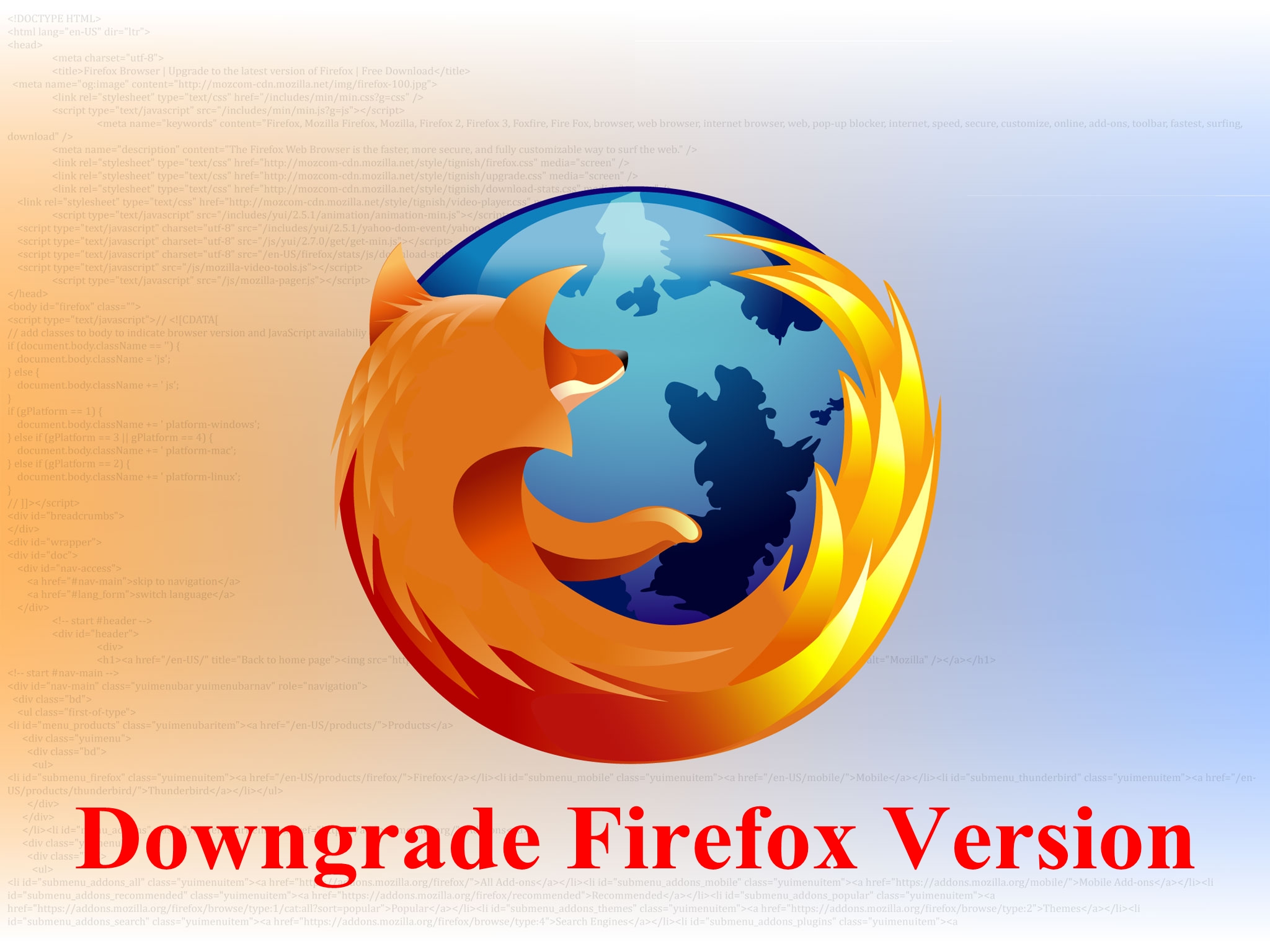 Downgrade Firefox Version
For example currently, I am on Firefox 33.0 and I am facing the issue of area been blacked out. The latest example is being while writing this article. While there might be much more issues like - your favorite add-on been not working.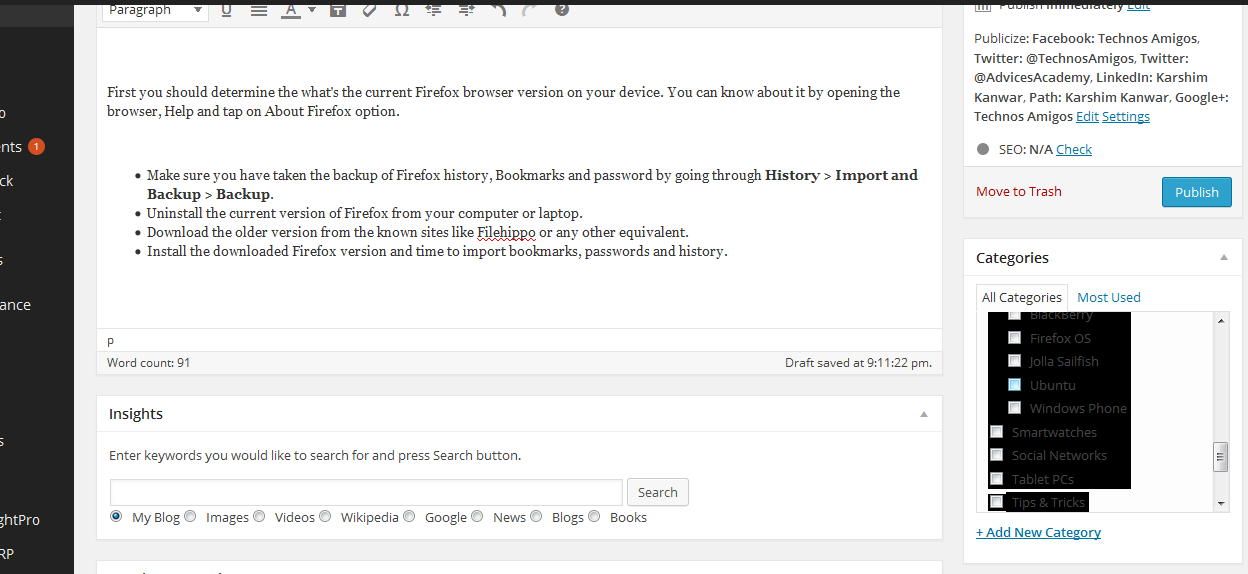 The primary way to fix this problem is to wait for the upgrade version release or you should downgrade from the existing Firefox version to the older ones.

Below guide explain how to download downgrade Firefox version (current) one to the older version easily.
First, you should determine the what's the current Firefox browser version on your device. You can know about it by opening the browser, Help, and tap on About Firefox option.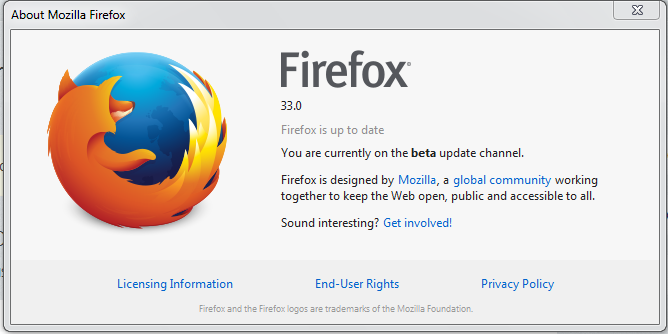 Downgrade Firefox To Older Version
Follow the process mentioned below -
Make sure you have taken the backup of Firefox history, Bookmarks and password by going through History > Import and Backup > Backup.
Uninstall the current version of Firefox from your computer or laptop.
Download the older version from the known sites like Filehippo or any other equivalent.
Install the downloaded Firefox version and time to import bookmarks, passwords, and history.