Guide on How to Downgrade iOS 8.1.3 to 8.1.2 on iPhone 6, 6 Plus, 5S/5C/5/4S, iPad, iPad Air, iPad Mini 2, iPod Touch.
iOS 8.1.3 is the latest version of iOS just before iOS 8.2 and if you are unhappy with the latest version or you have accidentally update seeing the Over the Air update, you will be happy to know that you can downgrade to your older iOS 8.1.2 version if there is problem on your latest existing version.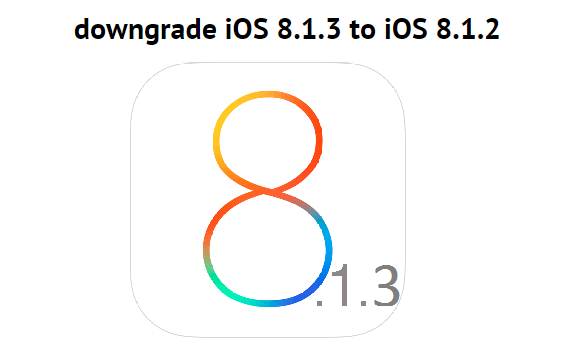 The downgrade guide from 8.1.3 to iOS 8.1.2 is compatible with following iDevices –
iPhone 6, iPhone 6 Plus, iPhone 5, iPhone 5S, iPhone 5C, iPhone 4S
iPad 4, iPad 3, iPad 2, iPad Air, iPad Air 2, iPad Mini 3, iPad Mini 2, iPad Mini
iPod Touch 5th Generation
Downgrade iOS 8.1.3 to 8.1.2
Follow the process mentioned below -
First download the iOS 8.1.2 IPSW file for your corresponding iOS device. Download the correct firmware for your device or else you will end you damaging your Apple device. Download will take some time as the file size is bit more, maybe in few Gbs.
Once the IPSW file has been downloaded, connect your iOS device to PC using the USB cable.
Launch iTunes on your PC.
Open the device's summary page on iTunes and hold the Option/ALT on your keyboard, For Windows use Shift key and hit Restore iPhone/iPad on iTunes.
Select the IPSW file that you have downloaded.
Have a cup of coffee
Once the process is completed your device will be then running iOS 8.1.2. If you want to restore existing backup of your iPhone, then open iTunes and then click on Restoring Backup.