BHIM App for Tablet : The Bharat Interface for Money popularly searched as BHIM app has officially launched. The BHIM app is available for download on Android and also available for iPhone as well. Here are details on getting the BHIM for tablet PC work. Or even you can try BHIM on your smartwatch.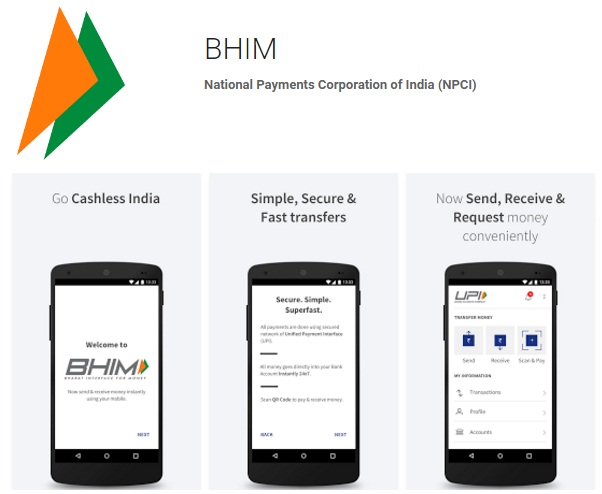 BHIM App for Tablet
Using BHIM app you to send Aadhar based digital payment right from your mobile phone. BHIM app with time will include advanced security payments. The interface for app is very simple and clean. The BHIM is available for all platforms and it even works on featured phones as well. But question arises whether it only supports smartphones, featured phones? No, it works on any gadget, so that means that it will work on your tablet as well. It will also work on your handheld smartwatch as well.
For the dual SIM tablet or tablet those have SIM card slot, you can easily signup and install BHIM app. You will be asked to confirm your mobile number.
Also Read - JIO 4G Laptop
Other than that and for WiFi dependent tablet PCs, you can install BHIM app.
Download BHIM app for tablet [Android]