Personal voice assistant will soon be available for any device. Google Now is now available for iPhone, iPad and struggling Microsoft made a bold announcement that they will soon come up with their intelligent voice assistant for iOS devices. Yes, the Microsoft Cortana will not longer be just limited to Microsoft Band and Windows Phone 8.1 devices as Cortana APK for Android is leaked now.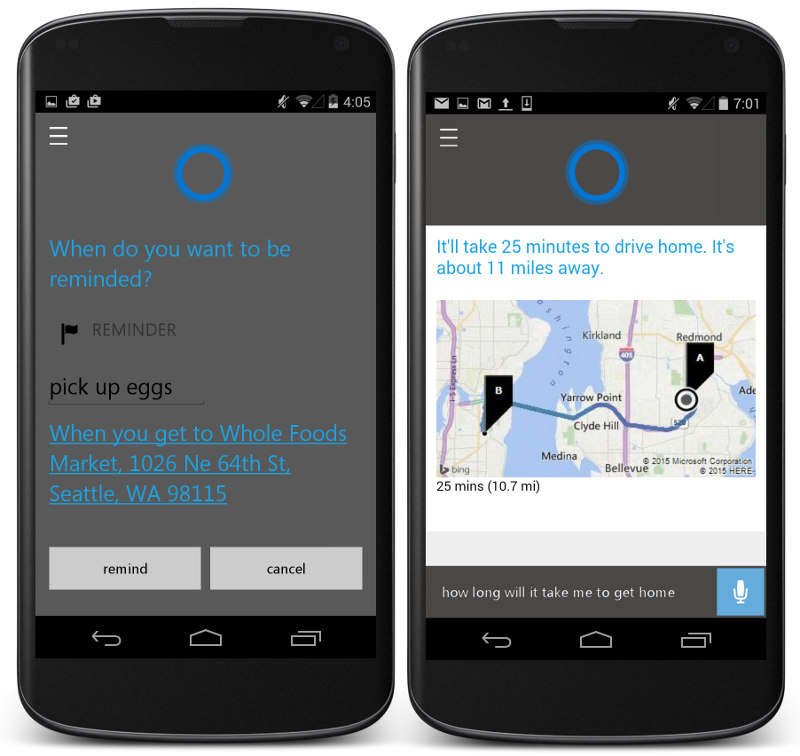 Cortana app for Android is now available for download as it has been leaked online in the form of Cortana.apk. The APK are the alternative methods to install apps on any Android phone.
This leak apk comes just ahead of official beta release in July. Just like Google Now and Apple's Siri, Cortana can perform different tasks ranging from sending emails, creating reminders, tracking flight details, searching for restaurants & places, calling contacts.
In order to get Cortana for Android, you will need a Microsoft Account.
Downloading Cortana APK & Installation
Download the Cortana APK from the source link below to your device.
If downloaded to PC, then connect your phone to PC using USB cable and then transfer the APK file.
Once that is done, you just need to tap on the Cortana APK file.