Stock Cyanogen OS 12 Apps like Trebuchet launcher, CM File Manager, Camera Next, Lock Clock & others port for Android Phones.
The Cyanogen OS powered smartphones comes with added features than Android and people are wanting to have those apps ported on their devices. If you are one happy loyal Android phone owner, then here we have got Cyanogen OS 12 stock apps for you to get it on Android as they are easily available in APK format.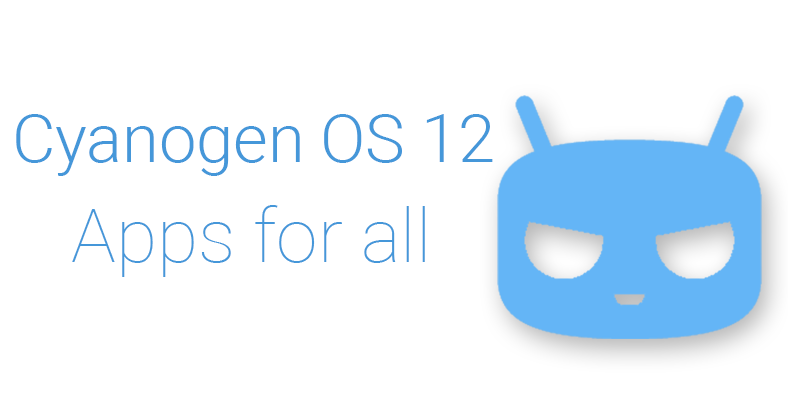 Thanks to folks at XDA that they are sharing the flashable zip package to any Android phone. These apps requires Android 5.x installed on your phone.
Cyanogen OS 12 Apps
Boxer Email App
Camera Next
CM File Manager
CM Wallpapers
Gallery Next
Hexo Theme from Cyanogen OS 12 (activate it in the CM Theme Engine on your phone)
Lock Clock
Maxx Audio FX
NextBit
True Caller (incoming in Cyanogen OS 12.1, but I have it alreay here)
Screencast
CM Theme Showcase
Sound Recorder
Terminal
Theme Store
Google Connectivity Services
Ambient Core (Cyanogen OS 12 Account Manager important, dont delete it!)
Android For Work
Eleven Music App
Face Lock
Media Provider
Theme Chooser
How to Install
You will have to go to Recovery mode and then flash the zip files.
Note: Eleven Music apk will work smoothly on CM based ROMs like Ressurrection, Nameless, CyanogenMod et., also includes Pac Man, Omni with bugs. It may not work on any device with ROM like HTC Sense, TouchWiz as used on HTC and Samsung phones.