Guide on how to download & install File Manager for Firefox Phones and Tablets running Firefox OS.
Ever since Mozilla introduced Firefox OS supporters of open source mobile OS environment have got a user-friendly platform that holds endless possibilities in terms of applications that can be developed and used on it. Already the fact that the Firefox OS works on web APIs allowing HTML5 apps to communicate with device hardware makes it much more attractive!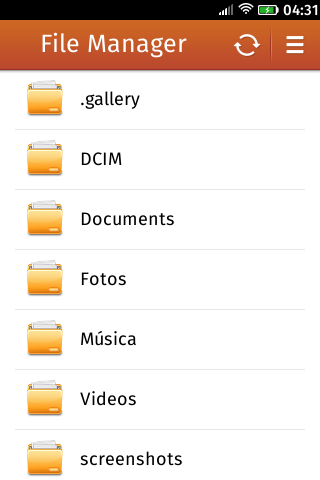 If you own a Firefox OS phone- and there aren't many yet and are wondering how you can access the SD-card or phone memory and manage files there are several apps available with Mozilla Marketplace that you can consider using. SL-Filemanager, File Explorer, Explorer and File Manager are some good file-managing apps customized to a Firefox OS environment.
Of these, File Manager takes the crown as the most popular and best-to-use. The app is credited to developer Jhon Klever and lets user perform different routine functions for managing his smartphone device. So with the app installed and working any file copy, share and other tasks can be easily performed. It however doesn't offer you control to drag and drop.
File Manager: Features
Copies, shares, deletes, moves and renames text, video, image, music or multimedia files
Allows viewing and working on PDF documents
Lets user create and work on plain-text documents
Existing plain-text documents imported from other device can be edited
File manager has a neat interface and smartly listed icons
Also Read – Best Firefox Phone Games|| Must Have Firefox Apps
The current version of File Manager available to download from Marketplace is beta-1.0.
Download File Manager for Firefox Phones