Google has released Google Keep for iPhone, iPad and Apple iPod Touch.
The note taking app from big G is now available for iPhone, iPad and iPod Touch. Google Keep is definitely delayed for the release on iOS as there are few third-party apps available.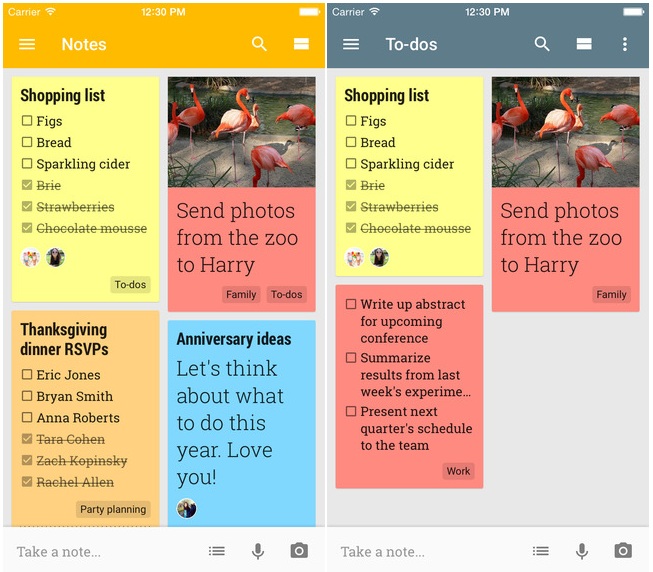 Anyone missing Google Keep, will be surprised to see this app now officially available on Apple App Store.
Google Keep Features
Here is the features of what you can do on Google Keep –
With Google Keep you can capture, edit, share, and collaborate on your notes on any device & anywhere.
Add notes, lists, photos, and audio to Keep.
Organize your notes with labels and colors.
Set and forget. Get reminded about a note at the right time or place.
Record a voice memo and have it automatically transcribed.
Grab the text from an image to help you quickly find that note again through search.