For Apple devices we have Siri, for Windows we have Cortana and on Android we have Google Now. Apart from those pre-installed voice assistance on respective phones, we have other Voice Assistant apps as well. SoundCloud has years of experience in audio processing and now they are almost ready with Hound, their voice recognition app.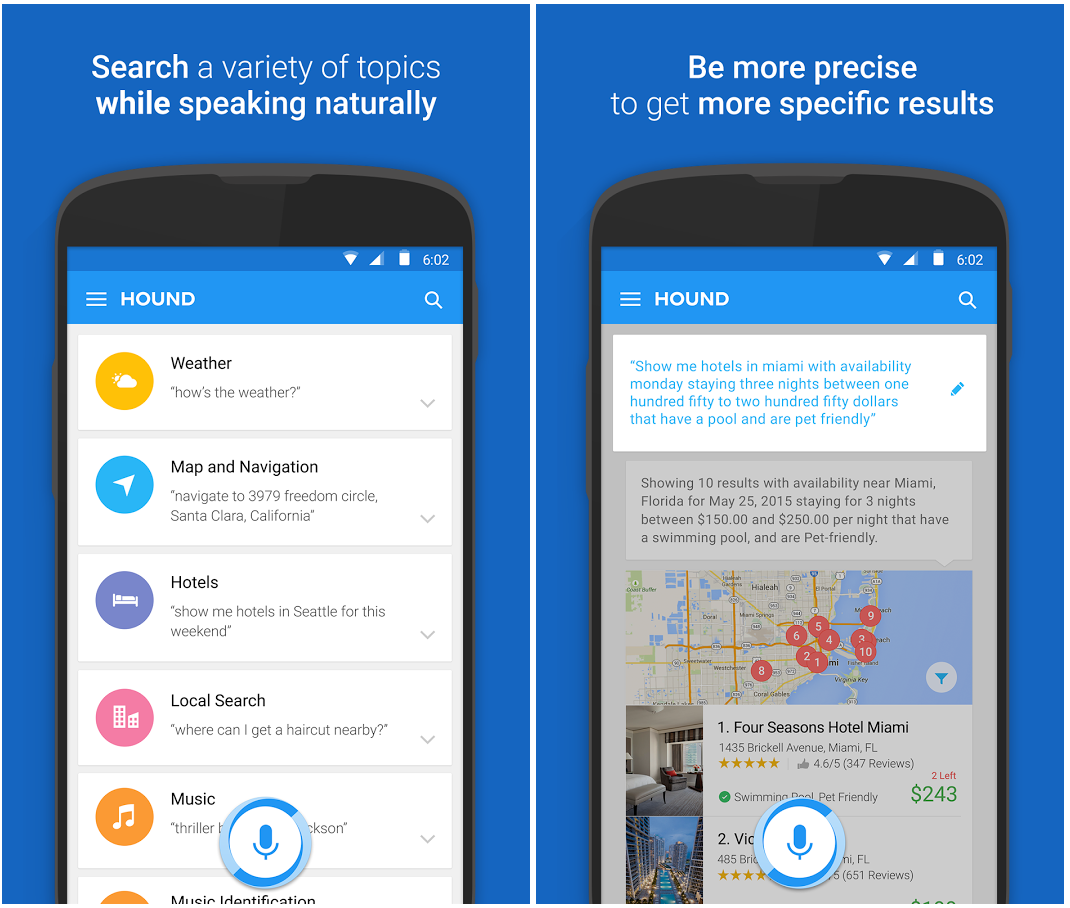 Currently Hound is available on Play Store as Beta app and it requires invite code. So if you know some one using Hound APK beta, request them an invite and even that is not enough as its only restricted to residents in United States only. Don't worry if you want to get it outside USA, then follow instructions mentioned by PhoneArena guys.
Hound Features
Make phone calls with voice search
Search through the web using voice search
Weather Search
Navigation
Local Search
Hotel Search + Expedia booking
Video/News/Photo search
Flight Status, Stock lookup, Mortgage calculator
Word and phrase translation
Just say "Ok Hound" and you are ready to rock.
Download Hound Beta APK for Android
Here is the Hound internal demo -