All the wallpapers available in the ZIP file below are with 2160 x 1920 pixels resolution and perfectly suitable for any high-end Android phone. You can also use on any Android phone without any worry.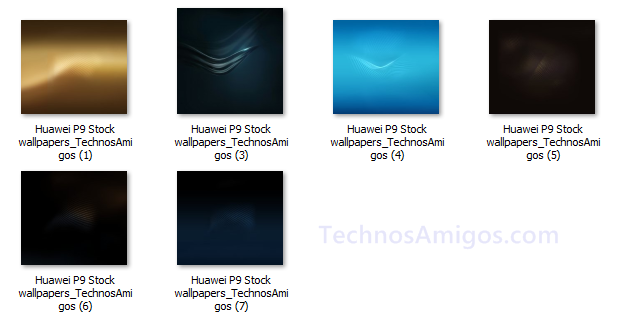 Huawei P9 Stock Wallpapers
Here comes one of the most branded Huawei phone till date. Named as the Huawei P9, it's one of the powerful camera smartphones which can compete with DSLR photos, thanks to Leica co-engineered camera technology.
Just like the default wallpapers, the phone can also take wonderful photos with Huawei P9 dual 12 mega pixel rear camera supported with dual LED flash.
If you wanna give a try to these wallpapers, then just download them from the link given below.
How to Download & Use it
Download the ZIP wallpaper from the link below.
Copy it to your phone storage.
Using File Manager app browse through the photos.
Select, Preview and Apply wallpaper according to your need.
➡ Download Huawei Default wallpapers