The latest build for iPhone although in beta version 8.2 is released today. Among the highlighting feature of this update is the support to Apple Watch and also brings separate watch app for iOS devices.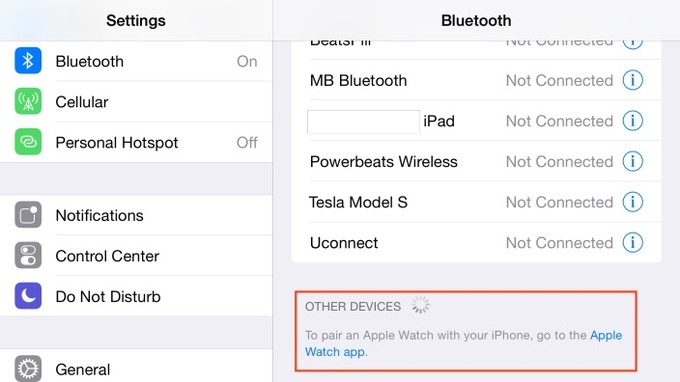 This new Apple Watch app under iPhone Bluetooth menu was first noticed by 9to5Mac and later Mashable wrote about it.
Apple new watch will be launched in March (possibly) and developers are making sure that watch does work with iPhone companion app. With iOS 8.2 beta on iPhone you will be able to access Apple Watch settings but that is already available to see within Bluetooth Settings and that generate curiosity of what will is Watch companion app is meant for?
More about latest Apple software updates, iOS 8.1.3 update will be arriving this week ahead of iOS 8.2.