Mimicker Alarm, this a new sort of Alarm cum game application developed by Microsoft. This app is not just a simple alarm that everyone has on their mobile phones. It will wake you up with some interesting task just like you play games. It will give you different types of tasks which must be completed in order to turn off the alarm.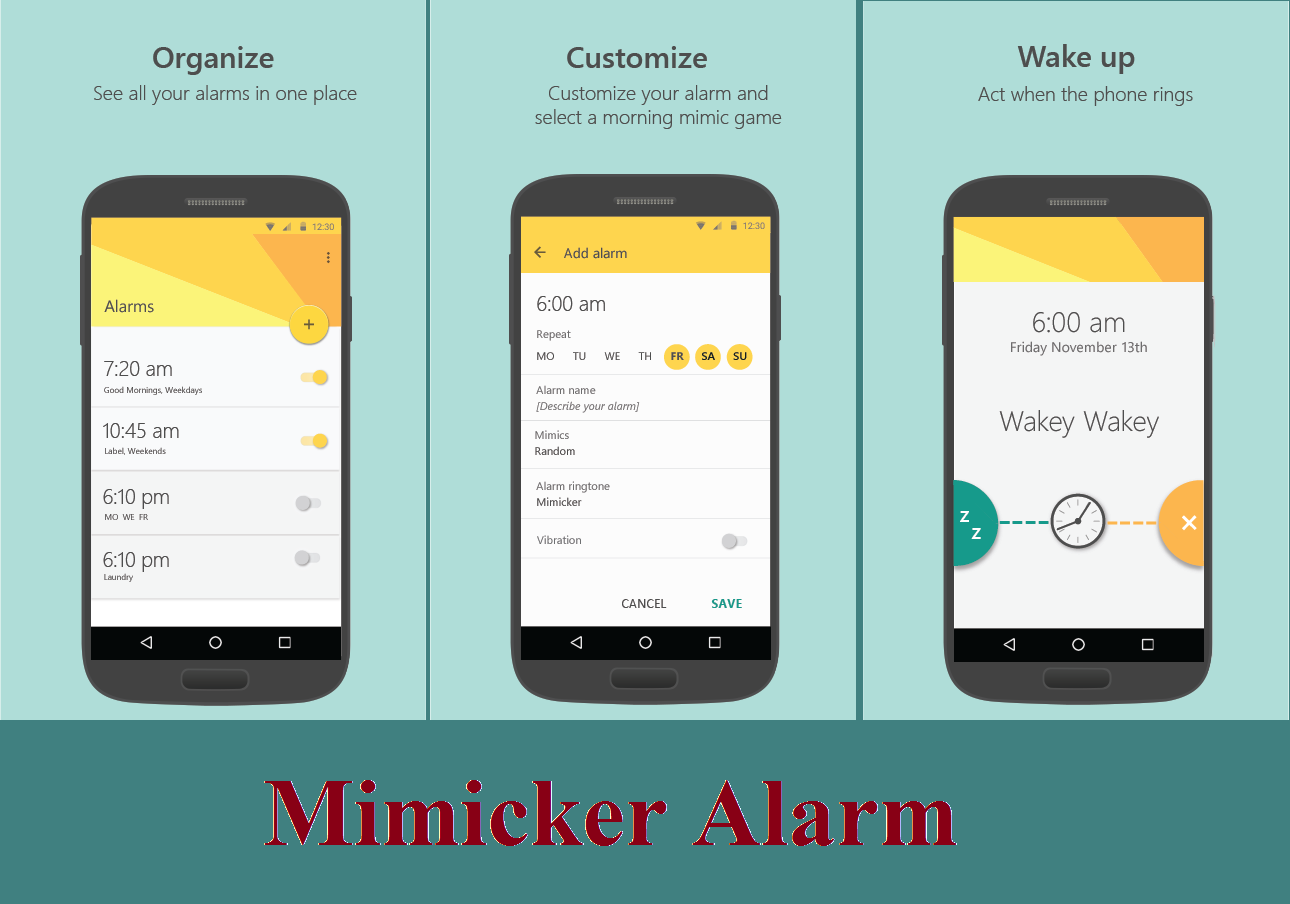 If you do not compete the task, then the alarm continues to ring. So, in short you will wake up for sure on time. This alarm app will help you with your punctuality so that you reach your work place on time. The tasks include reading something written on screen, capture a selfie or it may just ask you to leave the bed. Moreover, you need to complete all the tasks within given time limit otherwise the alarm will not stop ringing.
So, what you are waiting for grab your phone and download the app from Google Play Store right away and experience the app by yourself. If you are unable to find the app in Google Play Store, you can get the APK file from the link provided in the description and install it manually on the device.
Download and Install Mimicker Alarm
Download Mimicker Alarm APK file from here.
Download Mimicker Alarm from Google Play Store, get the link to your device from here.
Go to Settings >> Security >>Allow unknown sources >> Check it.
Now locate the Mimicker Alarm.apk file and double click on it to install it.
Once the installation is completed you can launch the app.
Follow the instructions given in the app to use it.
Watch the video of Mimicker Alarm app here.