Xiaomi MIUI 8 is now official and with a revamped UI there comes set of new stock apps, wallpapers, themes, ringtones and lot more in tow here. On the back of of new Xiaomi UI, we have the Android 6.0 Marshmallow build.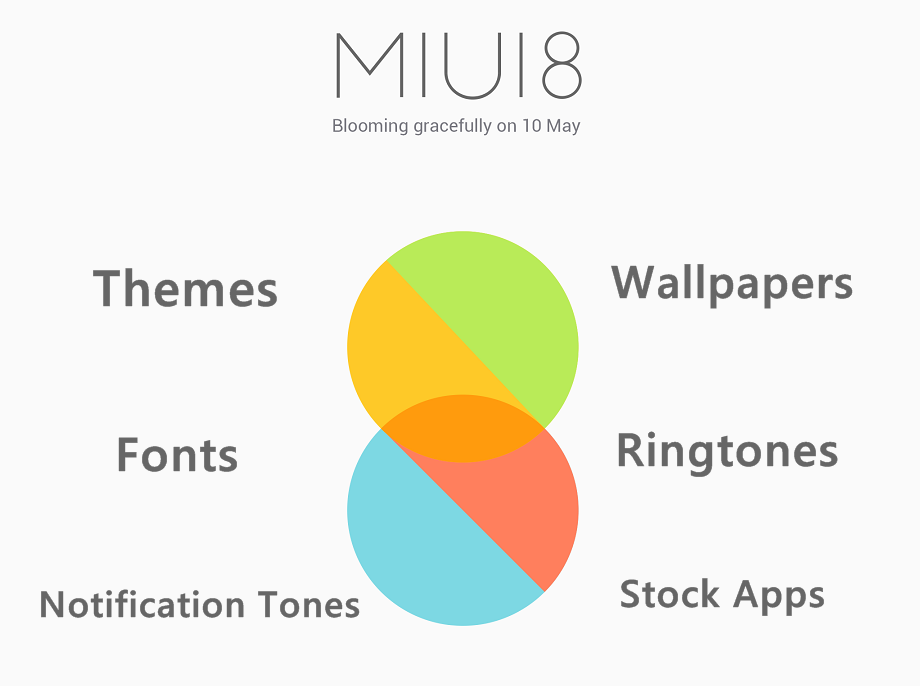 MIUI 8 Stock Wallpapers
Currently there are no MIUI 8 official wallpapers available but we have got stock Mi Max wallpaper here. Here are two of them –
These wallpapers are with 2160 x 1440 pixels resolution and should work on any device. Just download the images, copy them to your device storage and apply them.
MIUI 8 Font
After Apple and Google, Xiaomi becomes the third company to get their own font. The MIUI 8 introduced MI Lanting as the stock font on the device. This font is currently only available for China ROM of MIUI.
Download the Xiaomi Mi Lanting Font (2.28 MB)
MIUI 8 Ringtones
Ringtones does make your mood and people like to change them very often. This is one of the way that the people want to customization their phone. The Xiaomi new MIUI makeover comes with couple of stock ringtones, download all the MIUI 8 ringtones here.
MIUI 8 Themes
The Xiaomi MIUI 8 includes good number of personalized theme, especially for the Mi Max smartphone. Good thing is that, after porting they are available for download on other Xiaomi and Android phones.
Download Xiaomi Mi Max Default Theme (Light Version)
If you have found this helpful, then why not share with your near and dear ones, we have got all the social network buttons for you. Enjoy!