Motorola Mobility introduces Moto E smartphone and since it's launch we have gone through several tips and tricks which is available for reference by following the "Moto E" tag on our website. This phone is aimed at those people who are limited with a budget but aspire to own a smartphone with decent features and Moto E does has that with 4.3 inch display, 1 GB RAM, Snapdragon 200 processor, 5 MP Camera, 4 GB internal storage, 1980 mAh Li-ion battery.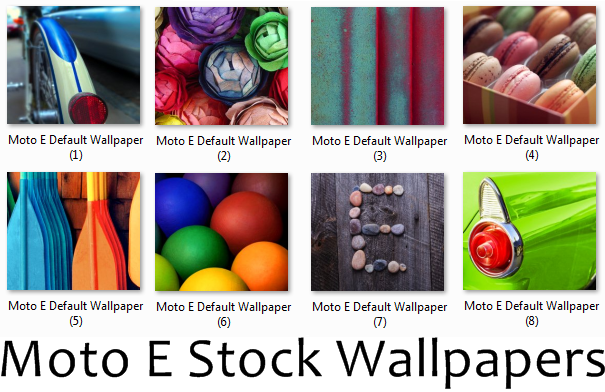 Just like other premium phones, Motorola Moto E also comes with a set of amazing default wallpapers. The default wallpapers are those which are included in any mobile phone out of box so that it makes user to change the background/wallpaper easily. Normally these wallpapers are in High Definition quality and people loves to download them to the device that they own. The default wallpapers are sometime referred as stock wallpapers.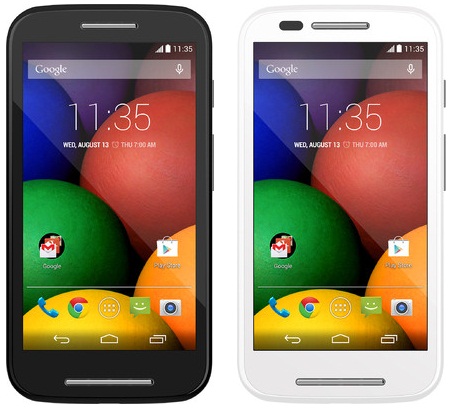 Motorola Moto E default wallpapers are a fresh set of wallpapers, redefining the wallpapers algorithm and included in the zip below are the Moto E official wallpapers pack.
Download Moto E Stock Wallpapers.zip  [Mirror Link]
Also download: Moto E System Dump  [Mirror]
How to Apply
Download the Moto E Stock wallpapers zip file.
Unzip the ZIP file archive on your PC desktop in a folder.
Now connect your phone to PC using USB cable and transfer the folder content to device storage.
Now using any File Manager browse to that location and long tap on any wallpaper to set it as lockscreen, background or contact wallpaper.
Please consider sharing this beautiful tip with your friends.