We have necked down the new Google Nexus 5 default DeskClock, Keyboard Apps for you. Download Nexus 5 apps and apply it on your Android phone.
Google announced Nexus 5 as the successor to Nexus 4 recently. More than the Nexus 5 launch, people are more interested in the latest Android 4.4 Kitkat firmware version on the device. Every Android enthusiastic is looking forward to get walk-through to Android 4.4 Kitkat mobile OS version and this is only possible if you get Nexus 5. It's available at $349 for 16 GB and 32 GB version is been sold at $399.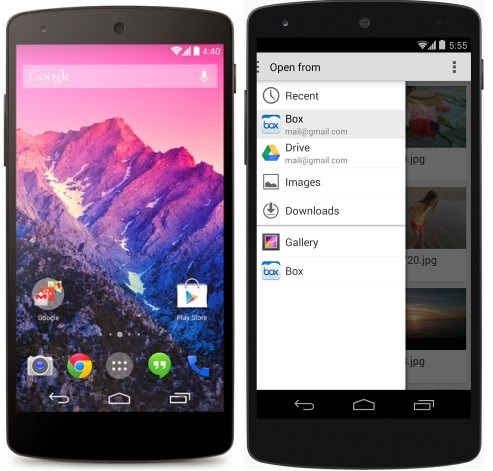 Nexus 5 Apps
The following Nexus 5 apps works perfectly on any Android phone -
Email
Keep (Needs Play Services 4.0)
Maps
Download them and do let us know which one you liked the most. We would be happy to hear from you, as always.