If you talk about best Google Maps alternatives, Nokia HERE Maps certainly comes among the first but this just remained as an alternatives to Google Maps and dominance of maps by Google should be accepted.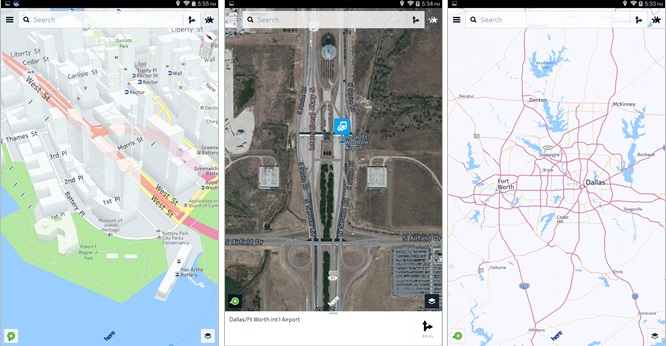 Nokia HERE Apk
Nokia is planning to offer free maps subscription of HERE Maps for Android and iOS users and release for Q3 2014 was scheduled. Based on those lines, the Nokia Here APK version (although in beta) was leaked.
Install Nokia HERE APK
Download the Nokia Here apk.
Make sure that app installation from the Unknown Sources is selected under Settings.
Copy the APK downloaded to your PC to phone.
Now using any file manager navigate to the app location and tap on it to begin installation.
Continue using the app.
Download Nokia HERE Maps APK
Android App Rating - 4.25/5