TeenPatti, the Indian card game released by Octro is worldwide best card game. Herein check out how to download Teenpatti for PC on your Mac, Windows 8/7/XP and Vista running computers.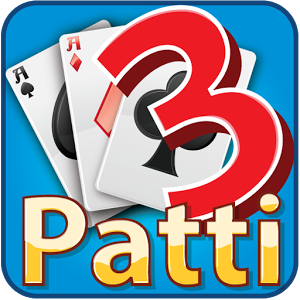 Are you looking for an idea to entertain yourself with one or another awesome online game? If yes, here is an excellent game for you to play with real players. Teen Patti (Flash), the card game by Octro is highly popular all over the world now. A teen patti table covers 5 players and winning a game is something that lies upon your cards and your moves throughout the hands. This exciting game can be played anytime online and the player that gets the maximum number of hands is declared as winner.
TeenPatti for PC
This multiplayer car game can also be played with bots and with Facebook friends. Whether you are playing in public room or in private play room online you can invite your friends and decide the bet per point. In Facebook Teenpatti, real gambling is not affiliated anywhere as the winner wins chips which are not real cash value. After registering for the game, one gets free chips and can buy more chips to play further after finishing free chips.
TeenPatti Features
Here is the list of leading features of the game –
Affiliation of real players in the game
Private room facility
Live games and exchange of gifts
Easy interface for moves
Total entertainment game
Download Teenpatti for PC
You can start playing Teenpatti in your computer now online as Octro offers you the chance to create your own private room for playing Teen Patti where you can invite your more friends to join the game.
In order to download the game you should visit official site of the game and download the latest version of Bluestacks first.
Once download is completed, open the app.
After the download completes, you can open the list of apps in Bluestacks and search for Teen Patti.
Click over it and it will start downloading in your computer.
After completing the installation of Teen Patti, you can start playing the game by clicking over all apps, then teen patti.
Alternate Method
Alternatively, Octra Games has released Teenpatti Facebook app.