Microsoft announced Windows 10 last month and also Office 2016 which both will debut later this year. With Windows operating system you require Office like Word, Excel, PowerPoint, OneNote, Outlook and since Windows 10 will be one version for all mobile, tablet and computing devices, Office for Windows 10 should be touch-optimized so that it can work with charm on smaller screen devices.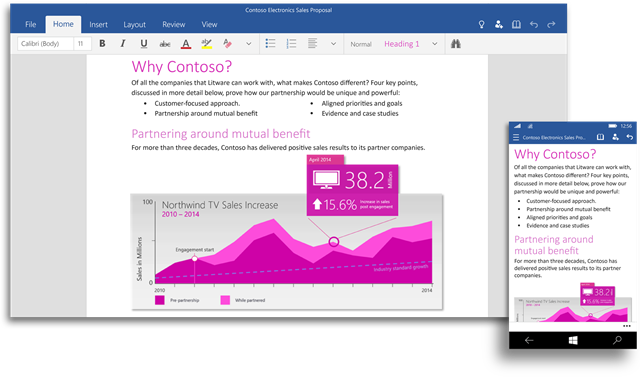 Office for Windows 10
All three – Microsoft Word, PowerPoint and Excel will come pre-installed on Windows 10 for free. Alternatively they are available for download from the Windows Store. And so here comes the debut of three apps on the Windows Store. Good thing about these apps availability is that they are compatible with the latest available Windows 10 technical preview. Right now you will be able to use most of the Office features but once Windows 10 is finally releases aka out of preview version, Office features will be available for Office 365 customers.
Also Read - Install Windows 10 on Mac
So what are you waiting for ? If you have Windows10 technical preview on your device then go ahead and install these "universal" Office apps from the links given below.
Recommended Reading - Windows 10 Requirement
Office for Windows 10 Download Links:
More details on Office 2016 available here.