Guide on how to download Popkey for iPhone and iPad. Popkey is a popular animated GIF keyboard, Popkey iPA, APK download links.
After Swype, PopKey will be making it's way to iOS as a very special keyboard app for iPhone and iPad. Popkey is an animated GIF keyboard for iPhone and iPad.
Popkey for iPhone
Popkey is the world's first animated GIF keyboard and it will be very soon available on iOS supporting iPhones (including iPhone 6 and iPhone 6 Plus) and also iPads. The idea of using Popkey is why write in words when you can simple interact or react via animated GIFs.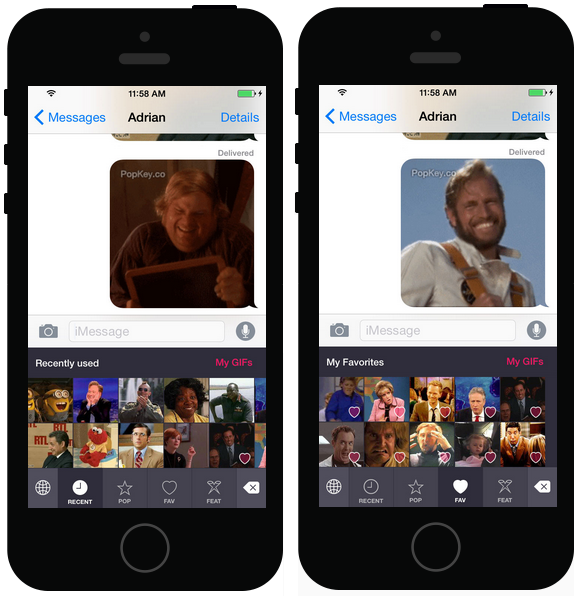 Popkey is loaded with thousands of animated GIFs to use and users can also upload their own GIFs if any. By simply double tapping on the list of GIFs you will be able to insert the select GIF into chat or email.
Popkey Features
Recently used GIFs are just a tap away
Upload your very own Animated GIFs to personalize your keyboard
Quickly choose from thousands of awesome GIFs
Keep all your favorite Animated GIFs in your collection for easy access
Just double tap to favorite any GIF
Browse featured categories for special content and trending GIFs
PopKey launch date is still not know but if you want to get notified when this will be available, go to their homepage and enter your email address.
Via: Popkey