Download Shareit for Windows PC and laptop [desktop version] allowing file transfer wirelessly.
Shareit changed the way how we share the file wirelessly. Previously we used Bluetooth for file transfer but that was with very slow speed. Then came Shareit by Lenovo which shares files with any device, anytime and anywhere. Be it your photos, videos or any other documents, send them using Shareit. This is a free application available for all Android, Windows Phones & Apple devices and also as the Windows desktop version.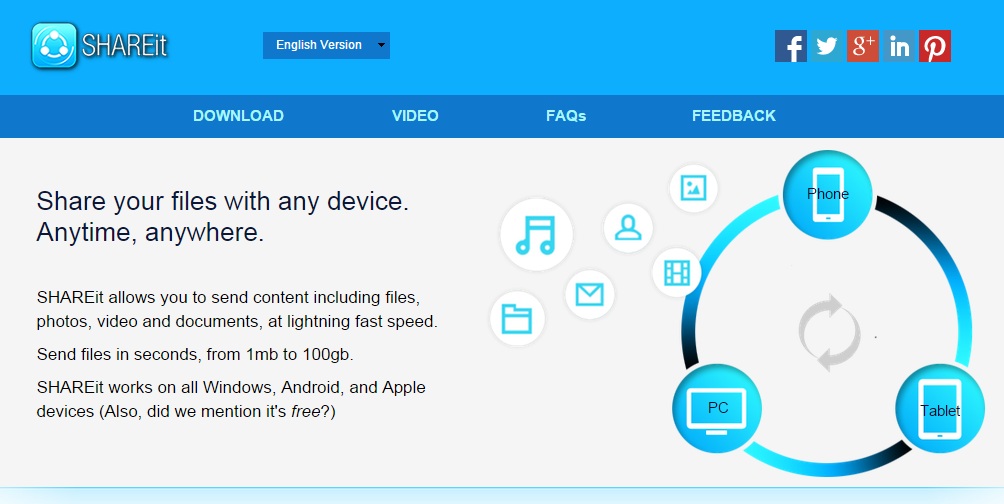 Shareit for Windows desktop PC and laptop works seamlessly to transfer files to any device to and fro. You can send photos or videos on your iPad or iPhone to your Windows PC and even send photos on your laptop/PC to your phone without the need of USB cables. Shareit reports that their transfer rate is 40 times faster than Bluetooth and it has a maximum file size limit of 100 GB.
The Lenovo Shareit app is among the top 25 popular apps in India and they are used by many people thanks to its easy interface, easy to connect with other devices. The only requirement is just that, your device should be near to each other.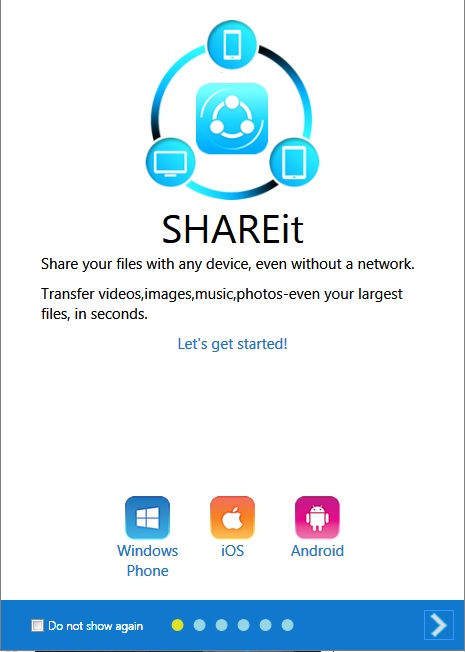 Shareit for Windows Features
Doesn't require internet connection on both devices
40 times faster than Bluetooth
Achieves transfer rate of up to 20 Mbps
Cross platform transferring
Transfer most of the popular files, APKs
Control PowerPoint slide show-up using Android phones
Instant Photo backup to your Windows PC
Latest build supports streaming your photos and videos
Compatibility
Works for Windows XP/Vista/7/8/10, and Mac OS.
Download Shareit for Windows PC