The Sunrise is taking over your Apple Watch as Sunrise the popular Calendar app is now available for download for Apple Watch. This popular Calendar app is currently available for Android, iOS and also as the desktop version too.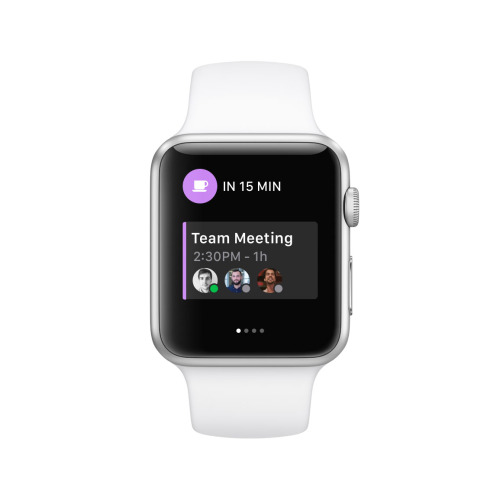 Sunrise Calendar App for Apple Watch
Sunrise app is made available for Google Calendar, Exchange and iCloud and it connects to all favorite apps like Evernote, Foursquare, Wunderlist, Meetup, Triplt, ToDoist, Facebook and more providing sync to all the events happening around you.
It was a challenge adapting to Apple Watch but we had to come up with at all possible platform, Apple Watch is definitely not being the exception. The company has to change their interface, crop text and icons and every design aspect of it. Not all thing but you can do most of the thing with Sunrise app on Apple Watch. For example if you want to move between different events across multiple days, then scrolling on the face of Watch will do it. A simple click on a particular event will let you know more details about the event.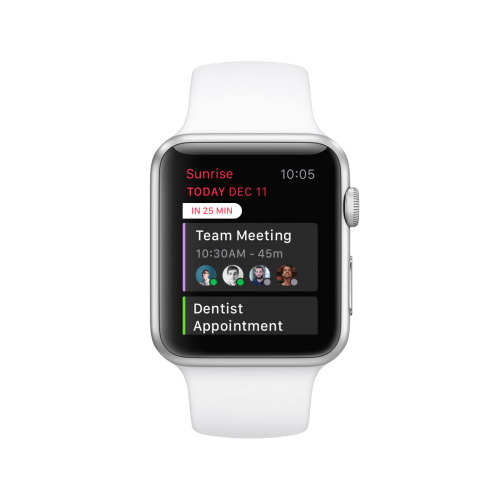 The Force Touch is used to change the RSVP status and a simple swipe up from the watch face will list down next appointment.
Sunrise App for Apple Watch is available on  iTunes App Store.