Flappy Bird successor Swing Copters is here and guide explains how to install Swing Copters for PC supporting both Windows and Mac.
Developer Dong Ngyuyen was right on ending Flappy Bird and coming up with Swing Copters, a little more or like Flappy Bird game.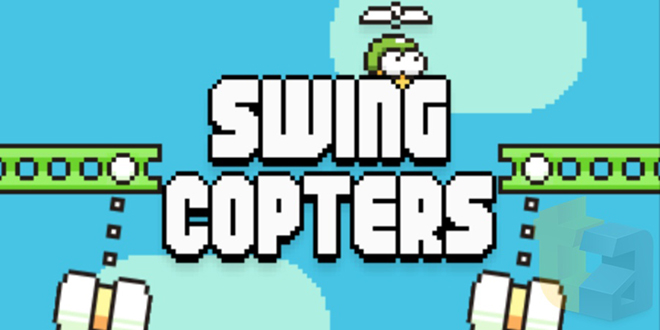 Dong Ngyuyen believes in low-end graphics games but at the same time he makes the gameplay so hard that its hard to reach score of 10. The difficulty of this game is so high that after playing for 20 instances I was able to get high score of 2.
Swing Copters is available for both Android and iOS platforms. You can also play the game on your PC supporting both Windows and Mac computers. The following guide mentioned below explains you how to play Swing Copters on Windows PC -
Swing Copters for PC
You need to have any Android Emulator running on your Windows or Mac PCs. We recommend you to use BlueStacks or any other.
On the BlueStacks search bar hit Swing Copters and click on Enter.
Now click on Download and Install.
The game is now ready to enjoy and you need to use your optical mouse for tapping.