Keeping intact your original WhatsApp means you are not choosing any of the modded WhatsApp version. Although modded WhatsApp versions includes good number of features, people are worried about installing it. For those who falls in that category, I want to recommend them the WhatsApp Theme Engine Pro.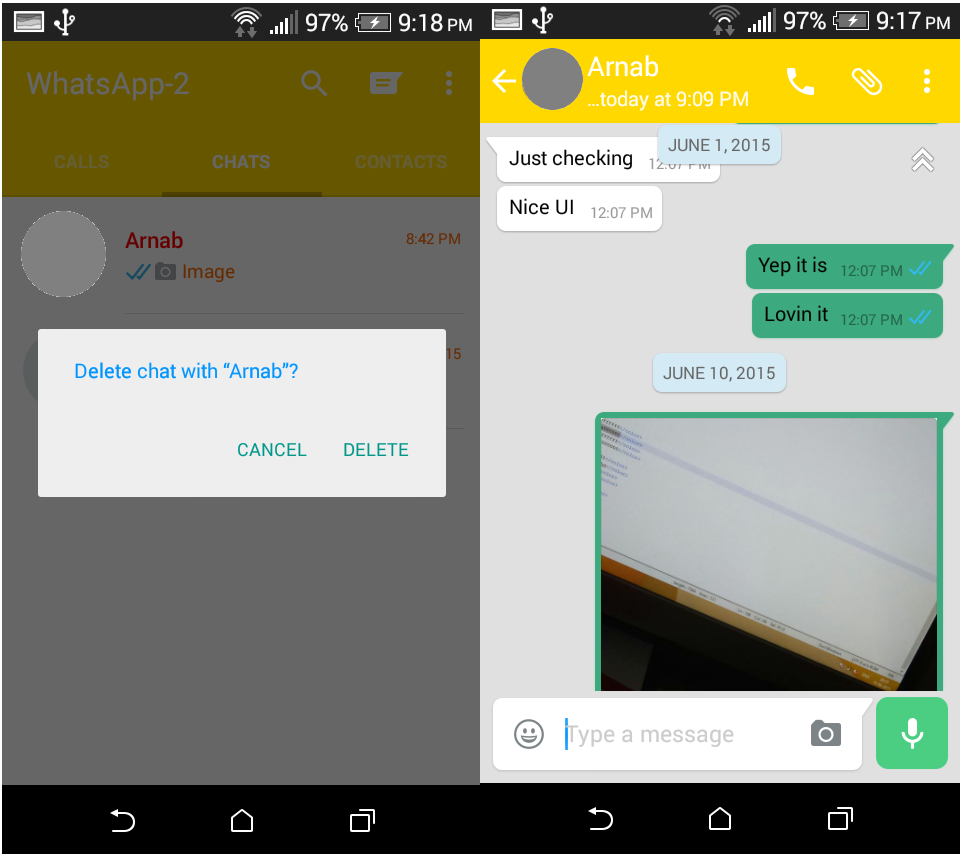 The Ultimate WhatsApp Theme Engine Pro is available in two different version which are -
It's quite simple to understand that the UWTE Lite version is the free one and the UWTE Pro is with all the features available.
Currently the UWTE version 4.0 is the latest version of the device. The Ultimate WhatsApp Theme Edition only works for rooted devices.
Ultimate WhatsApp Theme Pro Features
Multiple Backup and Restore of Preferences.
Themes and Themes Store.
Easy disable option to revert back to stock settings.
In app updates, new theme release notifications
On the go application of mods.
Light weight and battery friendly app
Contact call log activity
Group Chat Activity
Cards throughout the app
Profile Activity in Setting
Option to choose menu text color.
Option to swap contact photo to right in Home Tabs[All 3].
Option to choose Quick Contact card color and icons color.
Option to choose separate style and colors for Message states indicators in Home and Conversation UI.
Message state indicator styles.
Option to move message state indicator in Home UI to the Right Side.
Option to choose custom colors for custom bubble themes.
[Re] Option to choose "typing…" text colour.