Verizon offers Cloud app just like Dropbox offers Verizon Cloud at an attractive prices. Check Verizon Cloud app review, apk files, iPA for iPhone with latest version changelog.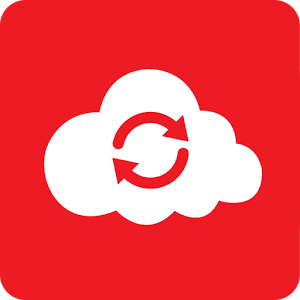 Verizon Cloud
It would become a very disappointing moment for you when phone is lost and you lose all your sensitive & important data. Yes, everyone hates this situation but Verizon has launched a new app in the name of Verizon Cloud which allows the customer to create successful backup of all data. In the present age of digital files and communication, you will definitely require such an app which never compromise with your comfort and quality of transferring or syncing data to your new phone.
Verizon Cloud Features
Awesome features of Verizon Cloud
Excellent compatibility with devices – This cloud app will support all kinds of devices such as laptop, desktop, tablets and Smartphone or on the internet.
Video and music streaming – Simply upload favorite movies and videos into this cloud and watch it without any downloading needs because it will stream them anywhere and anytime for you.
Data syncing and backup utility – It will automatically sync or backup your data that will be safe and easily accessible.
Storage options – You will be surprised to know that Verizon Cloud is ready to offer you storage options for everything and every format. Yes, it would be lot easier now to keep your contacts, logs, text messages, videos, music files, documents and many more things, which is really a unique experience for the Verizon Wireless users. You will be also eligible to upload Mac or desktop data to this cloud app and access it on your mobile device.
Data Protection – The users of Verizon Cloud do not need to worry about the safety of their backup data because it will get stored on the safest servers. This will further protect your information from any kind of damage, theft or loss.
Verizon Cloud Plans, Prices
Here are the Verizon Cloud app different plans and pricing accordingly –
| | |
| --- | --- |
| Storage | Price |
| 5 GB | Free |
| 25 GB | $2.99/month |
| 75 GB | $5.99/month |
| 125 GB | $9.99/month |
Moreover, if you are already enjoying the benefits of MORE Everything Plans, you will not have to pay for additional 25 GB of storage facility. Monthly plans for Verizon Cloud service are really much affordable.
Verizon Cloud App Download
Download Verizon Cloud App – Play Store Link | APK | IPA