Back since a week, we have shared lot many stock wallpapers which includes Moto E, LG G3 and here comes one such link to download the ZTE Nubia UI 2.0 default wallpapers. The Nubia UI 2.0 is the user interface customization over the stock Android for ZTE Android phones and people who have used ZTE phones, then would have liked it very much. It looks likes they are more eager to get the stock wallpapers which are in HD quality.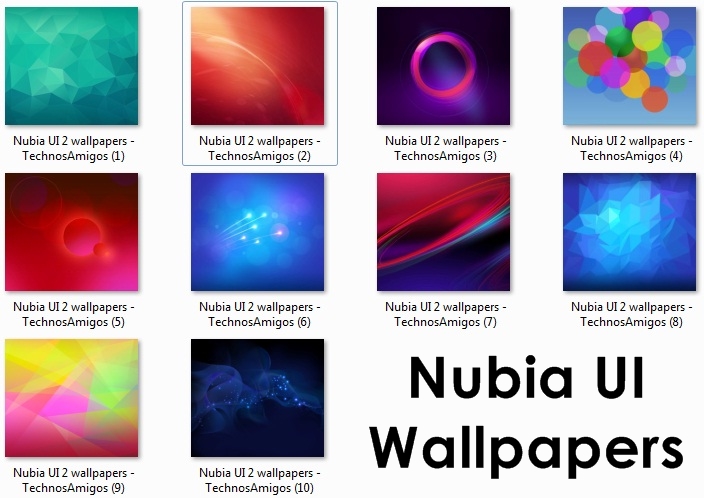 The Nubia UI 2 default wallpapers as you seen in the screenshot above are truly amazing and in full HD quality. These wallpapers comes with resolution of around 2160 x 1920 pixels and good thing about them is that they all can be downloaded in one single ZIP from the link given below. Once you are done with downloading those ZIP file below, you should copy them to your device and apply as home screen or lock screen wallpaper by navigation via any File Explorer.
Download Nubia UI 2 Default wallpapers
We have been going through Stock and default wallpapers so that you can have it on your smartphone and tablets easily. You can download whichever you want by following wallpapers category on our blog.
TechnosAmigos wallpapers collection