While we have spotted few Canvas phones by Micromax available, do you still remember the A90S SuperFone Pixel2? The device is nothing other than just a Micromax phone sporting 4.3 inches Super AMOLED display providing 800 x 480 pixels resolution. Its powered with 1 Ghz MediaTEK MT6577 dual core processor and runs on Android 4.0.3 Ice Cream Sandwich version featuring the stunning 8 mega pixel camera with LED flash.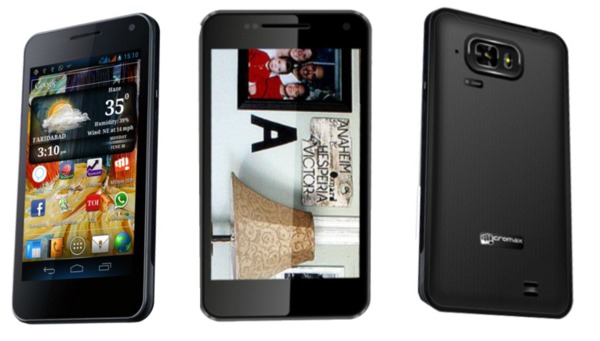 Rooting on your phone allows you to gain access to admin files, install apps which requires admin file permissions and big thing, you can install any custom firmware developed by any third party vendors. The root on Micromax A90S SuperFone Pixel2 is achieved and here in this guide we will provide you with complete procedure on how to update your phone easily.
Note: The users take the sole responsibility at their own risk. You must understand that rooting will void warranty of your phone but it can be again restored by unrooting your device.
Pre Upgrade Instructions
You need to enable USB debugging on your phone and this can be done on your phone by going through Settings >> Development >> USB Debugging.
You should take complete backup of your device by any of the usual methods that you do earlier. Easy step is to make use of apps available at Play Store for restoring Contacts, Call Logs, SMS and note down APN Settings for your mobile.
You should also ensure that battery life on your device should be atleast 80 %. Generally it's better to proceed with firmware update or rooting when you have charged your phone to full 100 %.
Install drivers for your Android device using the Pdanet.
Rooting Procedure
Following the steps mentioned here to root A90S device –
Download the A90S rooting package on to your computer.
You need to connect your phone using the USB Cable to PC.
Extract the files to a folder on your desktop.
Run the RunMe.bat executable file on to your PC found inside the folder.
You will see a command prompt with few instructions to be executed while you proceed through the process.
You need to Make a Choice as:1 by imputing 1 from your keyboard and then hit enter.
If everything goes well and fine, it will tell you to Restore or else the process will continue forever(you need to end it abruptly).
Finally if everything is done, you will be asked to press any key to reboot your phone.
With that you have successfully rooted your A90S smartphone. Do let us know via comment if you are facing any issues while rooting.
Via