If you are in quest for the budget friendly tablet then it can't get anything cheaper than $80. Many of the cheap tablet might have disssapointed you with slow processor and outdated version of Android. Yes, Ematic known for budget friendly tablet earlier, today they have launched Genesis Prime an entry level tablet PC sporting mediocre specifications.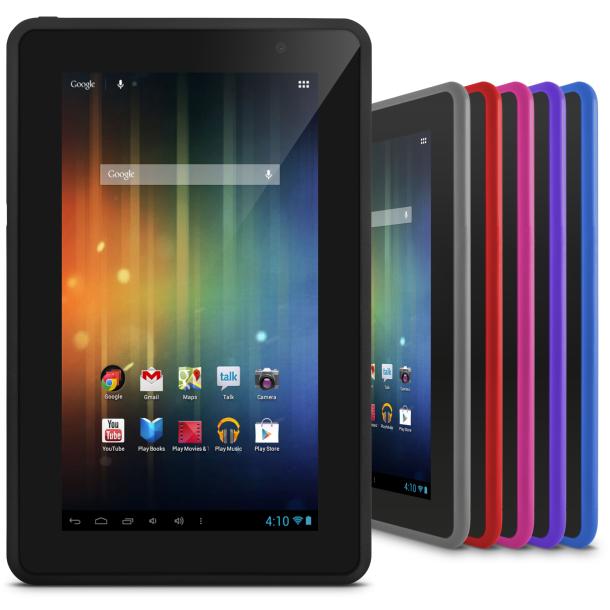 Ematic Genesis Prime
Ematic Genesis Prime is an entry level tablet PC sporting most of the decent features. Announced yesterday by company, the seven inch tablet promises full Android experience and it comes with Google Play Store. While Nexus 7 and Amazon Kindle Fire have been successful just because they are priced in the budget range? Now the definition of budget tablets might change slightly.
The 7 inch display will provide 800 x 480 pixels resolution with single core processor clocked at 1 Ghz supported with 512 MB RAM and includes unknown 400 Mhz GPU. Good thing is that it comes with Android 4.1 Jelly Bean operating system version out of the box provides access to various pre-installed apps and further can be added via Google Play Store. Along with this tablet Ematic provides 5 GB of cloud storage via Pogoplug a cloud hosting service just like Dropbox.
Ematic Genesis Prime has following specifications –
7 inches touchscreen display
800 x 480 pixels resolution
1 Ghz single core processor
400 Mhz GPU
512 MB RAM
4 GB internal memory
Micro SD card support
3.5 mm audio jack, USB 2.0, WiFi
0.3 MP front facing camera
5 GB cloud storage
Android 4.1 Jelly Bean OS
So where you can pre-order it? Its available via Amazon and also via J&R. We also see Walmart might come up soon with stock of Ematic latest tablet PC. What do you have to say? Would $ 80 Google certified phone appeals you to spend money or you will pass it on to something better?