We hear a lot of talk these days about article submission software and article spinners. Most people have stared to think article marketing is the thing when it comes to internet marketing. While its easy to go crazy over article marketing a lot of people take article marketing very lightly. We pen down some of the most important reasons why article marketing still works.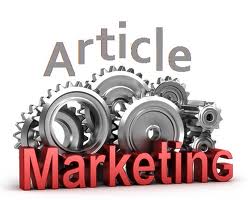 Makes You an Authority on Your Topic
When you write an article that is relevant to your site and industry, you are actually providing valuable information to readers. You have to understand that article directories are syndicating content to thousands of sites, blogs, news publishing portals and other content sites on the internet. This gives wings to your content. Your content is potentially in front of thousand of readers who are looking for that info. This makes you an instant expert in that field. If you consistently write and discuss that topic often and long enough you will most certainly become an authority on that topic. Most successful marketers and writers online have followed exactly this path to fame and success. The key is consistency and quality of info.
Gives You SEO Respect from Search Engines
If you have been long enough online managing your site or blog you know the importance of search engine. At times people get obsessed with search engines a tad more than they should actually be. Article marketing is one of the best way to please search engines simply because you are giving them what they crazily need- content. Not only you get search engine trust and love but also quality back-links from everywhere your article gets published. We'll discuss back links in next point but you have to understand that search engines rank sites according to the trust factor, which is a combination of many things but most important is your expertise in the topic of your site. If your article is being published by many and referenced by many online it's a simple way of knowing that you have an accountability factor online and SE's take that on board and that improves your overall ranking over time.
Backlinks, Backlinks, Backlinks
The added bonus of article marketing is the number of backlinks a single article can generate. One article can have up to three anchor text links. And multiply that to the number of places that article gets published. It's not uncommon to have one article get hundreds of links. That again depends upon the quality of information presented.