A number of options is the best thing about Android platform. From $80 to $1000 we have thousands of devices from various OEM available to choose. But given those options it's might become hard to find the right smartphone for your need. But not any more as Google introduces a new tool to help you choose the right smartphone for your need.
Google Phone Tool Finder
The new tool begins by asking what you use your phone for. To get started you need to open Android.com/Phones/WhichPhone on your browser and then hit 'Get Started'.
Now choose what your Android phone is meant for -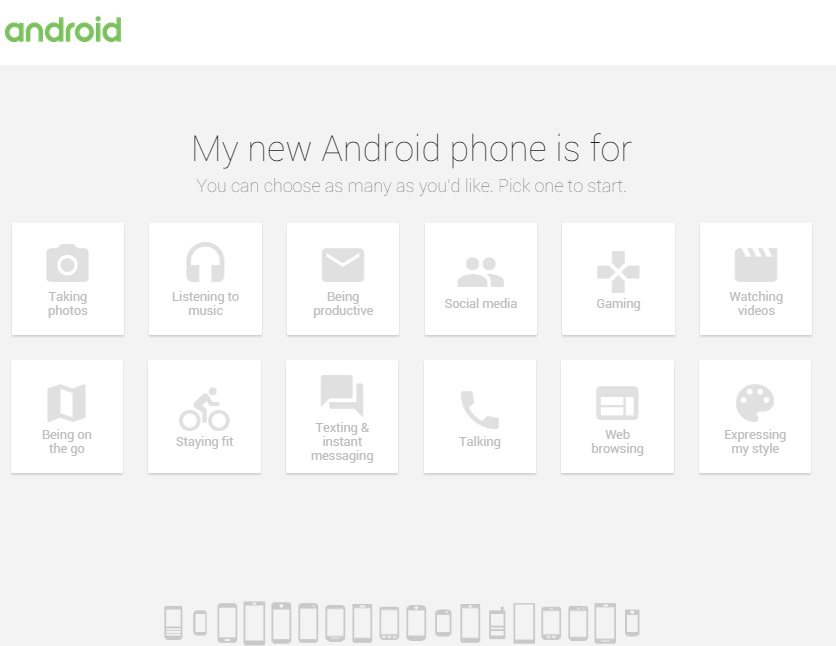 Now get on with the tool and you will have option for you. It will then show you phones.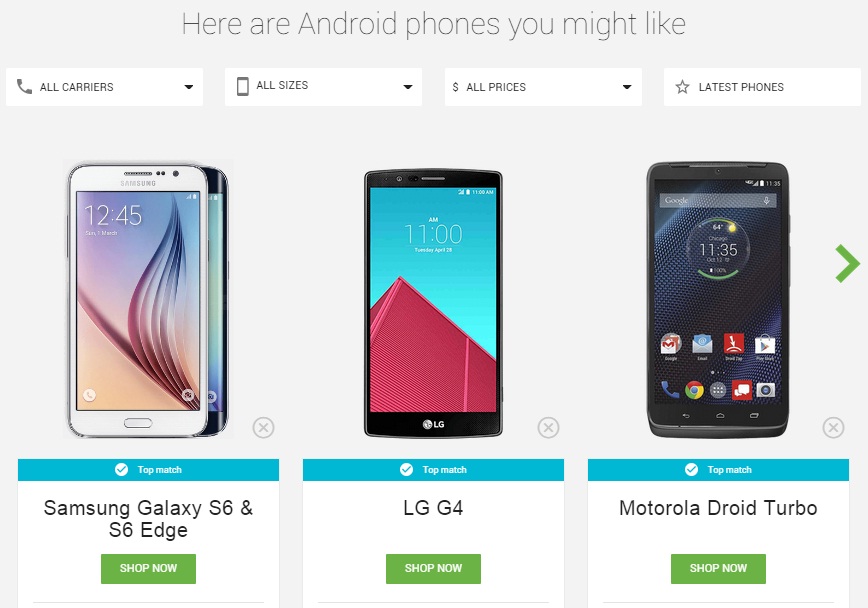 Now you also have filters available for you. You can refine your results by screen size, all prices, latest phones or by carriers.