The first Tizen tablet unveiled in Japan but this is only developer edition.
The world awaits new phones and tablets running on Ubuntu OS, Firefox OS and Tizen OS. It might be still take few more months to come up with fully fledged devices for Ubuntu and Tizen, Firefox has made its way with half a dozen phone launched in Europe. Tizen is a new Linux based mobile operating system backed up by Samsung, Intel and others. There are no consumer Tizen phones available right now but soon they will make their way in the market.
Here comes the report of first Tizen tablet although it's just meant for developers. Here is how it looks -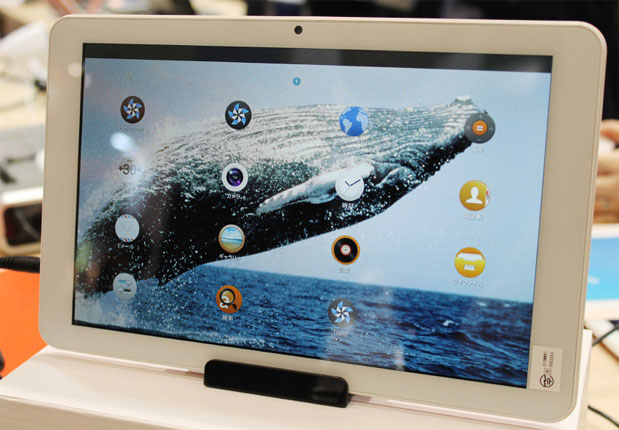 Tizen tablet key specs -
10.1 inch touchscreen display
1920 x 1080 pixels display resolution
2 GB RAM
32 GB Internal Memory
Tizen 2.1 OS
Quad Core 1.4 GHz ARM Cortex-A9 processor
802.11b/g/n WiFi, Bluetooth 3.0, front and rear cameras
Mmicro SD card slot
The tablet will be available in both red and white color. The company hasn't revealed any price information of the kit but interested developers can get more info by visiting the company's website.
Image Credit: S-Max.jp
via Tizen Indonesia