The Playstation Error of 'Can't Download Theme' is troubling a lot of users because you are unable to download the themes that you love. Every time you try to download the theme, you get this error. So in this guide check out how to fix CE-38606-3 error on PlayStation.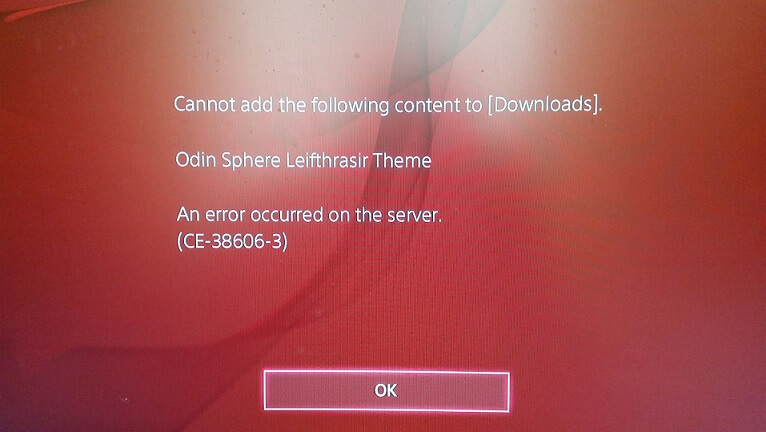 The actual errors on the display reads as –
Cannot add the following content to [Downloads]. An error occurred on the server.(CE-38606-3)
These PlayStation errors prevent you from downloading any theme to your PlayStation. This is frustrating because you have paid for the theme and you aren't able to use it straight away. People are looking for a solution to it. We bring our troubleshooting guide to fix this error.
Fix CE-38606-3 Error
Actually, for this problem, the server is guilty to lead you through this error which troubles you. If you got this error, then it's possible that the server is not able to serve your request. It might be possible that it might happen from your side, so any possibility of such will be removed ensuring the below steps –
Fix 1 – Restoring License
Restoring your PlayStation License has helped lot many users fix this issue of CE-38606-3. Follow the process mentioned below –
Go to Settings.
Playstation Network and then hit Restore Licenses.
Secondly, you can sign out and then sign in back.
Fix 2 – Retrying Download
Clearly, the theme wasn't downloaded from the server. So you could try out downloading the theme again.
On your Playstation, go to Theme Settings.
Click on the Theme, you will go through Playstation Store.
Try downloading the theme again.
So that's how to fix this Playstation error.
This post was last modified on June 22, 2023 2:30 PM