HTC phone's are known for its good quality, look and performance, but as we know nothing is fully perfect, the One M9 also includes some bugs out of box. Some of the problem are same like other HTC devices. Today in this article we will guide you through common HTC One M9 Problems, bugs and issues and process on how to fix them.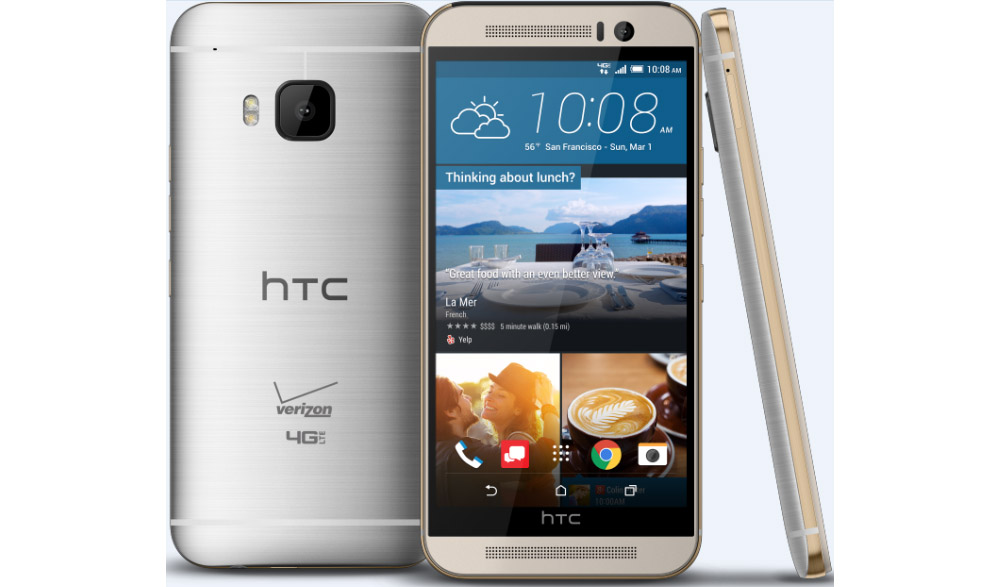 Common One M9 Problems
One M9 from Taiwanese giant is fully loaded with the features that anyone desire in an handset, but as we said nothing is perfect, that means even the latest device from HTC has few problems you may face at some point of time. This problems may include Cannot read Sim card, Random crash of phone, Phone runs to slow, Low call volume, LED doesn't work, WiFi issues, Slow screen rotation, Stuck or dead pixels, Bluetooth connectivity issues and many others.
Let us now discuss this problems and their solution one by one.
1. Cannot read Sim Card
many users have found this issues while they insert a Sim in to the tray, the device does not read it or it takes time to read the sim.
Solution:
Check whether the Sim is placed correctly on the tray and insert it back.
Add thickness to Sim if it is loose.
Toggle Airplane mode ON and OFF.
Clean the golden plate carefully with rubbing alcohol.
Check the Sim by using it on other devices.
2. Phone crashes Randomly while using
Some time the phone reboots itself without doing it.
Solution:
This problem is mainly due to a particular App which uses more resources. So, uninstall it if it is not much important or re-install the app.
You can also do a Factory reset but it will wipe all you data.
3. Phone run's Slow
Solution:
Stop the application running on the back ground which uses you RAM and make your phone slow.
Uninstall any third-party application installed on the device.
4. Low volume during call
Solution:
Go to setting and check whether the Hearing aid is ON (Settings > call > hearing aid).
Maintain distance between the Ear and the speaker.
Check if anything is blocking the speaker.
5. LED not working
Sometimes LED flash on One M9 doesn't work.
Solution:
Notification light must be ON initially (Settings > Display and gesture > Notification light).
Check if the issue is related to any third-party app, if so uninstall the app.
To check if the issue is with a third-party app boot your device into Safe-mode.
6. Issues with WiFi
This issue includes, device not connecting, lost connection or takes time to connect.
Solution:
Toggle Airplane mode ON and OFF then reboot the device and router.
Forget the connection and reconnect to it.
Update your phone software if required.
Turn off the power saving mode.
7. Screen rotation is slow or more sensitive
Solution:
Make sure the application are not the reason for the issue.
Calibrate the G- sensor by placing the device on flat surface.
Restart the device to check if the problem solves.
8. Stuck or Dead Pixels
Solution:
Keep the screen on for about 30 minutes at full brightness to burn the dead pixels.
Try out the app like Dead pixel detector from play store.
Contact to HTC service center to know reason for the issues.
9. Bluetooth connectivity issues:
This issue mostly occurs while connecting the phone to Car.
Solution:
Delete any previous connection with device and try to reconnect it.
Ensure the firmware is up to date both for device and Bluetooth.
Avoid using special characters while giving a name to the device.
Check for the visibility of the device in ON.
This are the issues and their solution which you may come across at some point while you are using HTC One M9.
To enter into safe mode you need to press and hold Power and Volume button for few seconds and then release the power button while holding the Volume key still you see Safe mode written on bottom of the screen.
To perform a factory reset go to Setting > Backup and Reset.
So those were some of the common issues, if you are facing any issues apart from the mention above, please write to us in comments and we will provide the best possible solution to fix it.