In this guide checkout how to fix 'Shared Only with You' on Google+ Page which makes your post only visible to you.
If you are a Blogger then you should be very much concerned of your social media strategy. While things are quite easy and simple on Facebook Fan Page, on Google+ page certain things needs to ensured. For me traffic from Google+ is very decent enough and best among all the social media sites[referrals]. In the following post we will be discussing particular on your Google+ page where in I show you how to make post visible to public from only available to your or your friends.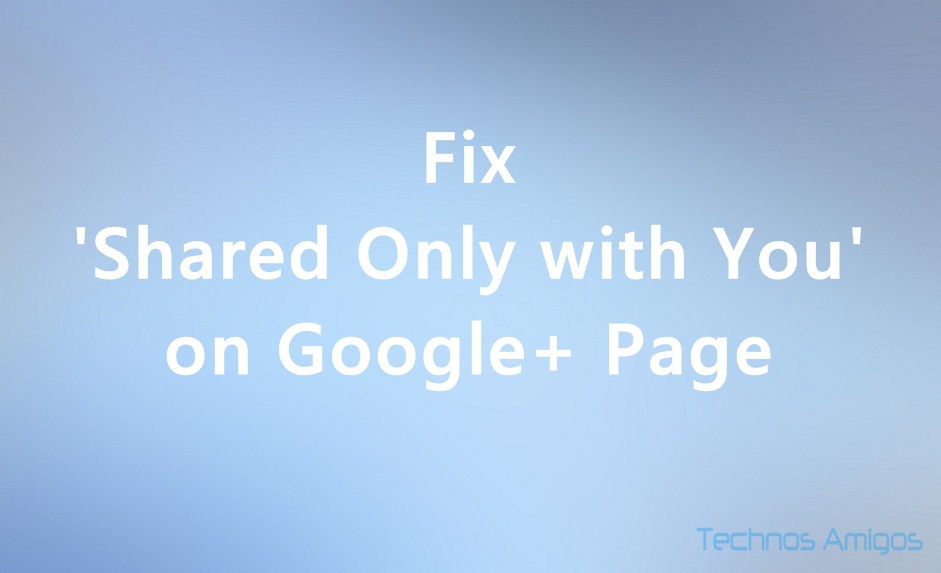 Follow the guide mentioned below in order to show your post on Google+ page as public –
Open Plus.Google.com.
From the top, click on your Photo and you will get drop down menu, click on the respective page for which you end to do this settings.
Click on Edit and see settings as per your requirements. In most cases you will be required to set it as Public.
So that's how you can make post Public on your Google+ Page.
UPDATE: Google has shut down Google+.
This post was last modified on April 15, 2021 7:06 AM