Guide on How to Fix Sprint Error 67 data call failure problem on your Sprint phone/tablet.
Data call failure, also known as error 67, is a bug a defect an anomalous worm that has tormented many a soul. It is a disease that takes over your phone and not even factory resetting it will solve it. According to a survey conducted a few weeks ago, it was found that every 1 out of 5 user is facing this problem of data call failure. So for those of you who are experiencing this, I have good news.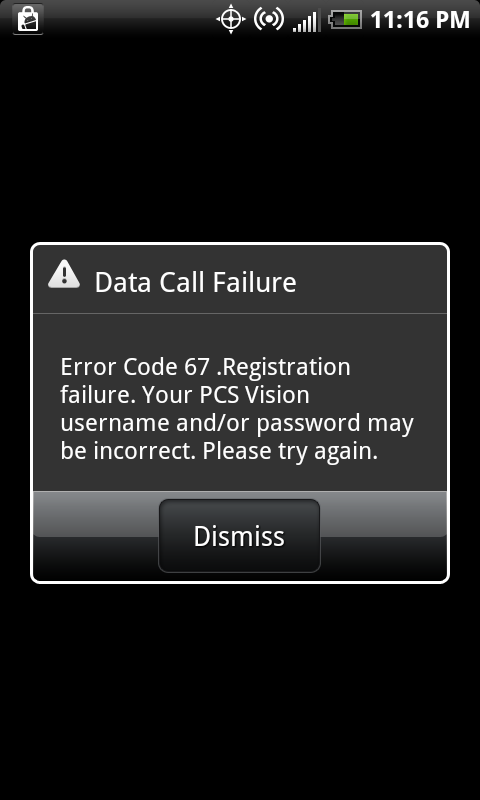 Finally a foolproof sure-shot way of fixing data calling error is here. Read on.
The process involves the following steps –
The first step is to locate and enter the SCRTN menu of your device and you require the EPST code.
The moment you enter the code, you will see a pop up asking for the password prompt, you need to input you MSL here.
Once you are done with this, you are at the SCRTN main menu.
When you select "Menu" in the upper right hand side corner, you can see two options, one of which is the "Reset" option.
After tapping the "Reset" option, a confirmation message will be displayed on the screen.
Later, when you select "Ok" option, it performs its function and reboots the device and once the rebooting is done it starts the hands free activation process and everything seems to be back in shape like how it was.
Thus, by simply following the above mentioned steps you can easily get over the problem of "Data Call Failure" or "Error Code 67" which has been a frequent problem in the recent times.
Altrernative this XDA guide is working.