In this guide check out how you can get free Samsung Galaxy Tab 3 via Videotron Canada by choosing a new two years contract.
If you're planning to sign on Videotron there's no better time than now. A hot deal is being offered by the carrier and it includes winning a tablet for free! Videotron, a Quebec based carrier is giving a straight offer of free Samsung Galaxy Tab 3 as part of its Black Friday offer. Compare it to most other companies or services that have slashed their product rates to certain extent and the offer is too good to let pass.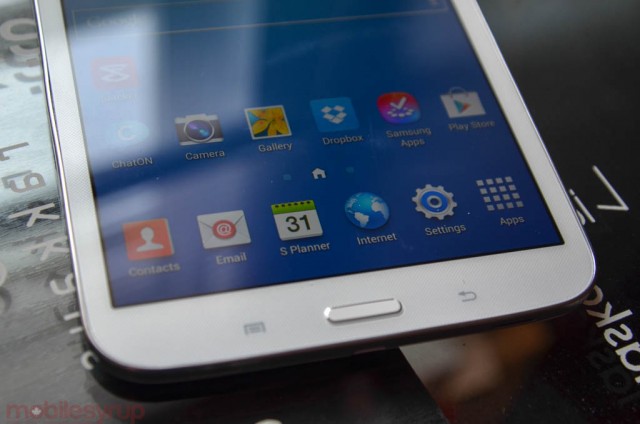 The catch is you have to become a customer and sign-up for a 2-year contract with them. The deal entails membership where you'll have to sign-up for roughly $69.95 monthly payment mobile plan, as a minimum package. Since the Tab 3 retails for $250 you're actually saving up a lot of cash!
For those who're wondering whether the Samsung Galaxy Tab 3 is such a good idea at all, it's important that they take a thorough look at its specifications first. The tab looks savvy with its dotted texture that resembles the one being sported by Galaxy S4 and comes with an 8-inch display and runs on 1.5 Ghz dual core processor.
You get 1.5 GB RAM, 16 GB ROM and a 4450 mAh battery that has battery life of up to 11 hours with it. There's a front-facing camera of 1.3 MP, a rear-facing camera of 5 MP and a 1280x 800 WXGA resolution. The tablet runs of Android 4.2.2 Jelly Bean.
So for online book readers it's a real good bet. You can watch videos or play games. The tablet is quite light-weighted when you compare it to others in the same size category. The Videotron offer is open for anyone who wants to go with a 2-year mobile use plan. You can avail the deal that's running as part of Videotron's Black Friday promo, till December 2.
Via: MobileSyrup