We all know that there is huge fan following regarding the Google owned Nexus phone and tablet PC worldwide and every knows the facts that these devices are the first one to receive the latest firmware update officially by Android team. Once these firmware are test first released on Nexus phone and then on the other smartphones. The Android 4.2 Jelly Bean version carries the same name as that of the previous one and 4.2.1 version is in the town since November 13, 2012 as the Nexus 4 was released. We are here to let you information that Android 4.2.2 Jelly Bean update will be out any time now.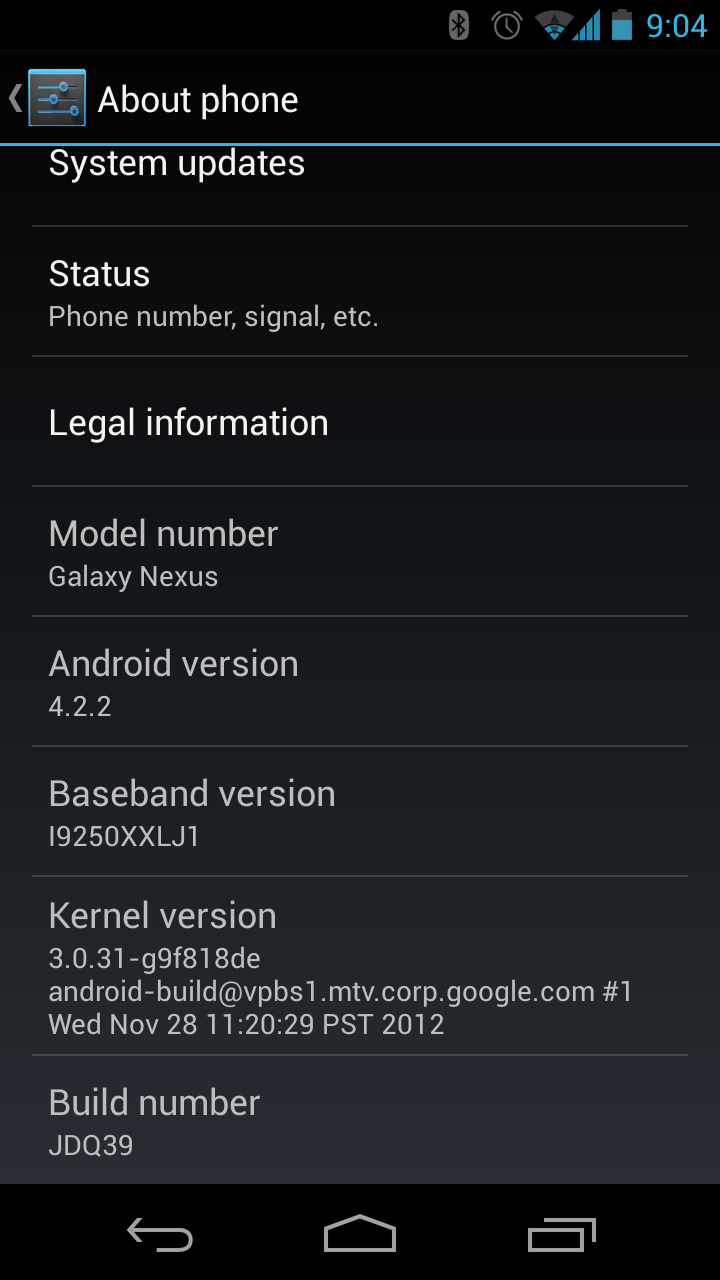 A couple of users on the famous social network reddit.com has confirmed that their Nexus 7 and Galaxy Nexus have been pushed for an Android 4.2.2 Over the Air update rolling out for them. Officially there is no word either from Google or the carrier and the update is with build number as JDQ39. Also for Nexus 10 this update is been seeded with the above built number and file size of around 48 MB.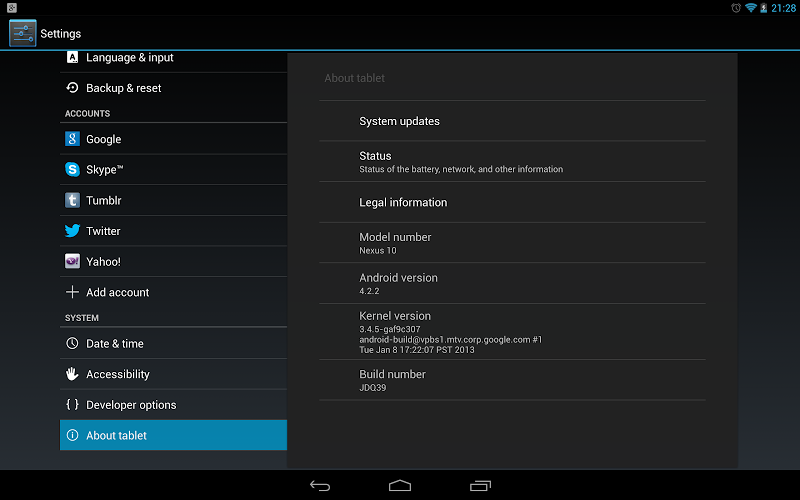 Among the improvements included in the firmware, it will fix the Bluetooth A2DP audio streaming fix.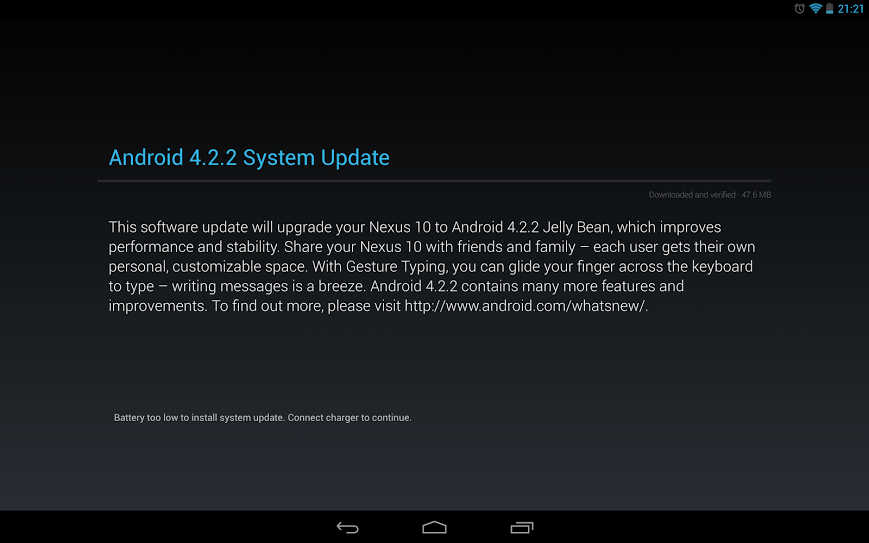 A complete list of advantages is mentioned officially at Android.com/whatsnew.