Genius BlueEye technology a Taiwan based PC peripheral maker have taken a step ahead as they have introduced NX-Eco mouse. So what interested us to post it on TechnosAmigos.com? We will let you know about this Genius NX-Eco mouse going through this piece of article.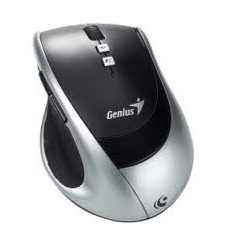 Genius NX-Eco Wireless Mouse
Genius NX-Eco is not an ordinary wireless mouse for computers and laptops, but it's the first one to come out with battery free! Battery free? Then how is the charging done on it? There is a smart storage compartment inside the mouse and there you can find a USB port along with the USB charging cable cabin too. So attach one of the USB cable to the PC or any DC source and other end to mouse for charging. You don't have to search for USB cable again.
Moreover it allows users to work virtually from anywhere at a distance of maximum 15 meters. Wow! These two amazing features are not found in any of the wireless mouse right now. Moreover this 2.4 Ghz bi-directions mouse is eco-friendly in nature.
The NX-ECO mouse has a dpi button which allows users to easily toggle between 800 and 1600 dpi providing easy adjustment of mouse speed and precision. And no further I require to explain what's the advantage of wireless mouse while you are traveling.
Pricing & Availability
Genius NX-ECO mouse is priced at $ 40 i.e. Rs 2000 and comes with three years of standard warranty by the company. Price at $ 40 its a budget buy!