The O2 owned GiffGaff a virtual mobile network has announced a new low-cost 4G plan which provides 1 GB of data for internet usage for a price of £12 per month. Earlier to that GiffGaff 4G internet plan started with 3 GB minimum pricing £15.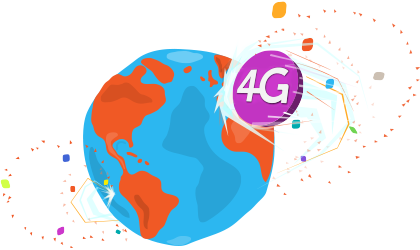 The following are the new and existing GiffGaff 4G Internet plans –
1 GB Plan - £12
3 GB Plan - £15
5 GB Plan - £18
GiffGaff GoodyBag Plan
The GiffGaff apart from these low-cost 4G Internet plans, they offer GoodyBag wherein you can choose your favorite mix of UK local minutes, messages and data each month according to your needs. Set the 4G Goodybag to recur automatically or change it accordingly to your needs.

The following 4G Giffgaff GoodyBag plans –
GiffGaff $12 Goodybag plan – 500 UK minutes, Unlimited texts, 1 GB Internet, Free to Giffgaff
GiffGaff $15 Goodybag plan – 500 UK minutes, Unlimited texts, 3 GB Internet, Free to Giffgaff
GiffGaff $18 Goodybag plan – 1000 UK minutes, Unlimited texts, 5 GB Internet, Free to Giffgaff