Microsoft and Cyanogen have recently announced their intention to collaborate in an extended fashion. The press has considered this announcement as the first step to take Android development out of the hands of Google entirely – it's possible, due to the open source model of the popular mobile operating system. But it's a bit far-fetched to think Microsoft and Cyanogen are capable of such a thing – it's more plausible that they intended to present a viable alternative to smartphone users who don't want to be locked in the Google service ecosystem.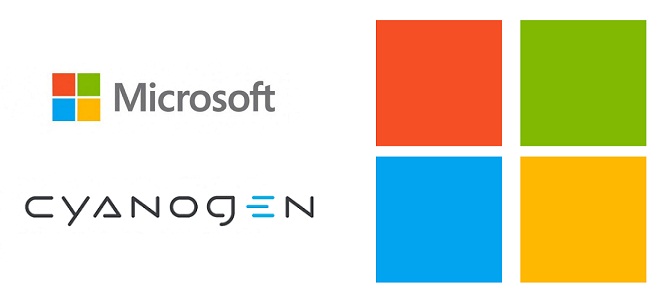 The latest development in the matter of the Cyanogen mobile operating system – not the CyanogenMOD, mind you, that any tech-savvy user can install on an Android phone, but the fully fledged mobile operating system – is that the companies have announced the distribution of Microsoft apps on the platform. "Under the partnership, Cyanogen will integrate and distribute Microsoft's consumer apps and services across core categories, including productivity, messaging, utilities, and cloud-based services. As part of this collaboration, Microsoft will create native integrations on Cyanogen OS, enabling a powerful new class of experiences," the official announcement reads. This means that Google Search will be replaced by Bing, GMail will be replaced with Outlook, and Google Drive will be replaced with OneDrive. The operating system will still allow its users run their own apps, engage in playing Royal Vegas online games and whatever else they want – but the native, built-in services will be switched from Google to Microsoft.
The goal of the Redmond giant with this will be to improve its users' engagement on the biggest growth market of our days – mobile. With Windows Phone still trailing behind Apple's iOS and the various forms of Android (Cyanogen OS is used by manufacturers like Alcatel, recently acquired by Nokia, on its smartphones and tablets) Microsoft needs to expand on this front, too – and it needs alternatives. The software company has recently released a handful of Android apps – like Next Lock Screen – and has launched a series of its productivity tools on iOS. Outlook is already considered the benchmark mobile email client on iOS ever since its release, with much praise coming Microsoft's way for the great app they created. Besides, Microsoft is bundling some of its own apps and services with Samsung's latest flagship smartphone, the Galaxy S6 – services like Skype, OneDrive, and OneNote being pre-installed on the handset, and the Office productivity suite's free version also rumored to make it to the smartphone.
What Microsoft wants to achieve with its rapid expansion on competing mobile platforms is to let users try its services and products, attracting them to its side with their quality and innovation, which can hopefully result in more of them switching to Microsoft's own products in the future. Of course, for this they need their future products – like Windows 10, for example, on desktop and mobile platforms – to be as high quality as their current ones.