Google has started sending invites for an Android Marshmallow themed event on September 29 at San Francisco. The city this month will witness two new mobile OS announcement – first Apple's iOS 9 came up on September 9 and now the Google has chosen the same city for the debut of Android 6.0 Marshmallow themed event.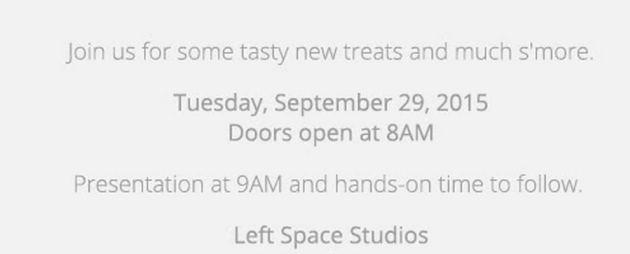 At Google's September 29 event we are likely to see the debut of new Nexus smartphone which are made by LG and Huawei. Both the phones have repeatedly seen through many leaks and rumors all these days.
The LG made Nexus 5X was rumored to debut with Nexus 5 2015, Nexus 5 Pro, Nexus 5 Plus as the referred names of the device but now it looks like that Nexus 5X will be the final name of the device. Its rumored to come up with Snapdragon 808 SoC, 5.2 inch 1080p display, 12.3 mega pixel camera and fingerprint sensor.
The Nexus 6P on other hand will be made by Huawei and it's expected to feature 5.7 inch Quad HD display with Snapdragon 810 SoC and Android 6.0 Marshmallow out of box. This will be the first time that Huawei will be coming out with their first Nexus device.
Via: Engadget