Check the best deals on 2012 Google Nexus 7 directly from Amazon, Flipkart and other retailers over here.
The Amazon.com is selling Nexus 7 with 32 GB internal memory at a price of $145 for WiFi model. The WiFi with 3G/4G is priced at $139.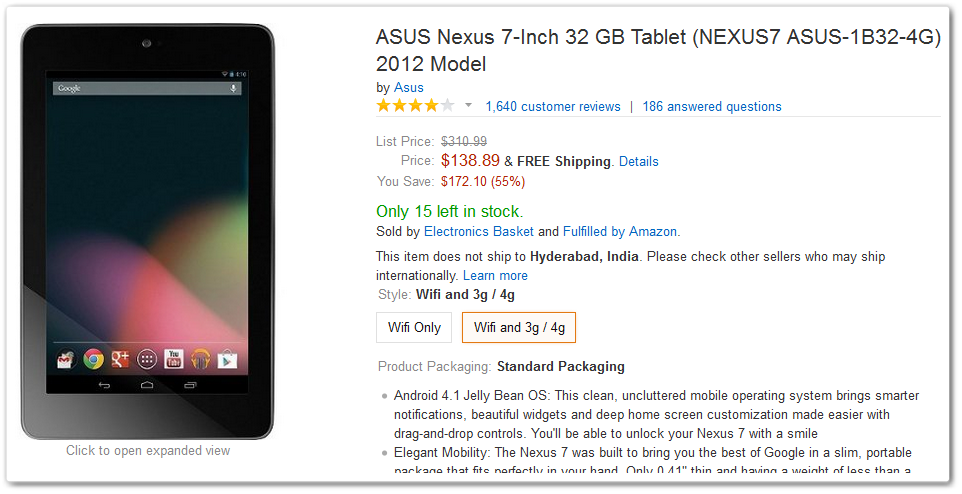 Alright the new Nexus 7 has arrived by Asustek and that's why Nexus 7 is now available at better deals pricing. So the outgoing, yester years famous tablet PC is been sold at just Rs 12,000 in India. When Nexus 7 was available via Google Play Store in India, it was priced at Rs 16,000 and this was the price two months back.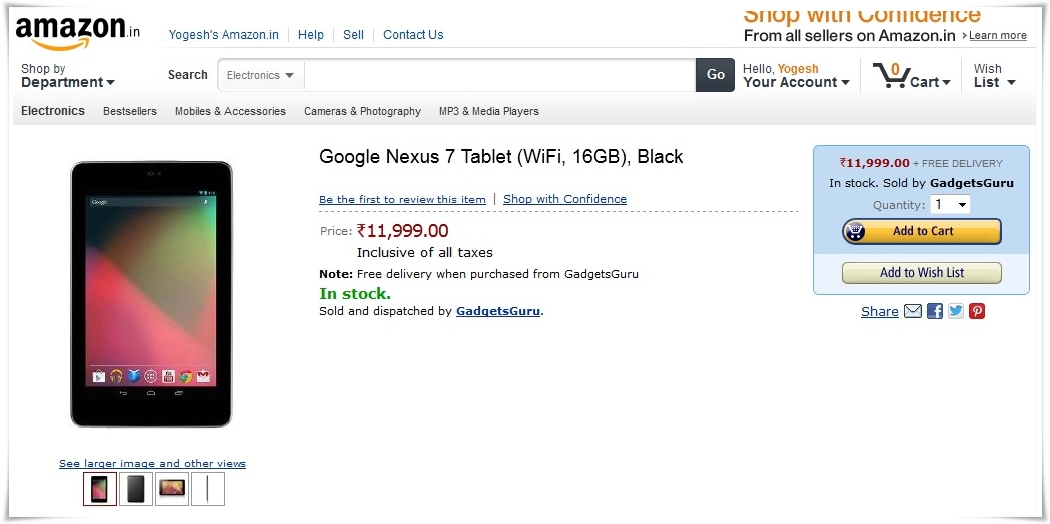 Availability at Rs 12,000 marks as the cheapest price of Google Nexus 7 tablet and this is been sold by GadgetsGuru. You get 16 Gb Wi-Fi version and if you are looking phone calling tablet version of it, then go for Asus FonePad.
There is much difference between Asus FonePad and Nexus 7, although they are manufactured by the same vendor. FonePad is primarily build as the updated version of Nexus 7 by Asustek and we have gone through Asus FonePad vs Nexus 7 tablet comparison especially for you to know which tablet is better. The 32 GB version of same tablet is been sold at Rs 16,000 in India on Amazon.in.