Right after few days of Google Nexus 7 launch in India at Rs 16,000, Google has tighten up things on their services offered via Google Play. They have come up with Play Movies now available officially for users in India. Also the Android users in Mexico will be able to see the Google Play Movies available for them to rent movies. Interestingly renting of books, magazines via Play Books was launched few weeks ago.
So users in Mexico and India can now rent movies or purchase them direct via Google Play. With this app on your Android phone or tablet PC, you can watch not movies but TV shows directly on your device. Users can stream instantaneously or they can download to watch movies later on in their free time. Whatmore, Play Movies app on your Android will provide quick access to your personal video collections, movie collections.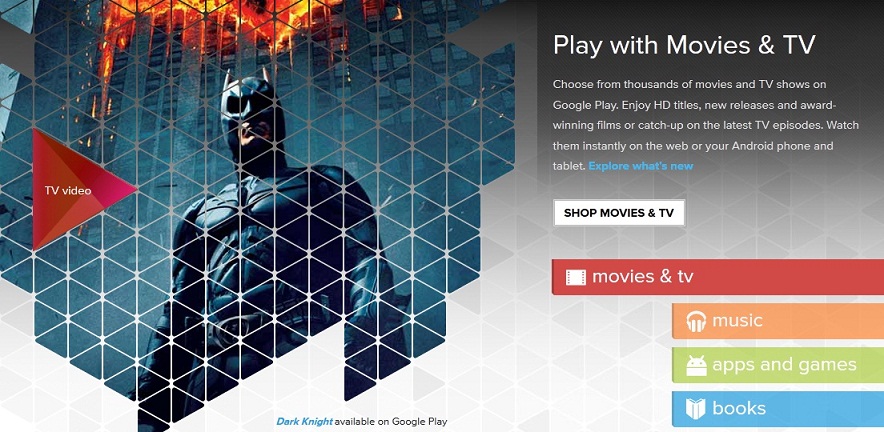 As of now TV watching is only available in United States and we are not too long away from its availability in regions like India, Mexico, Europe. Apart from the Hollywood flicks, Ek Tha Tiger, Mujhse Fraaandship Karoge is among the new Hindi releases also available for rent at Rs 100 & Rs 490 to buy it directly. Check all the new releases here. This launch comes with inclusion of info cards to identify the name of actor, find related films and songs.
Download Google Play Movies & Videos