While the Android Lollipop phones right now might cost you're a lot of money buying Nexus 6, I would suggest you to consider buying Best Android Lollipop phones under $200 as most of them will be upgraded to the latest version very soon. If you want to gets hands on Android 5.0, then consider buying Nexus 4 and 2012 Nexus 7 model as both of these phones are now seeding the Lollipop update.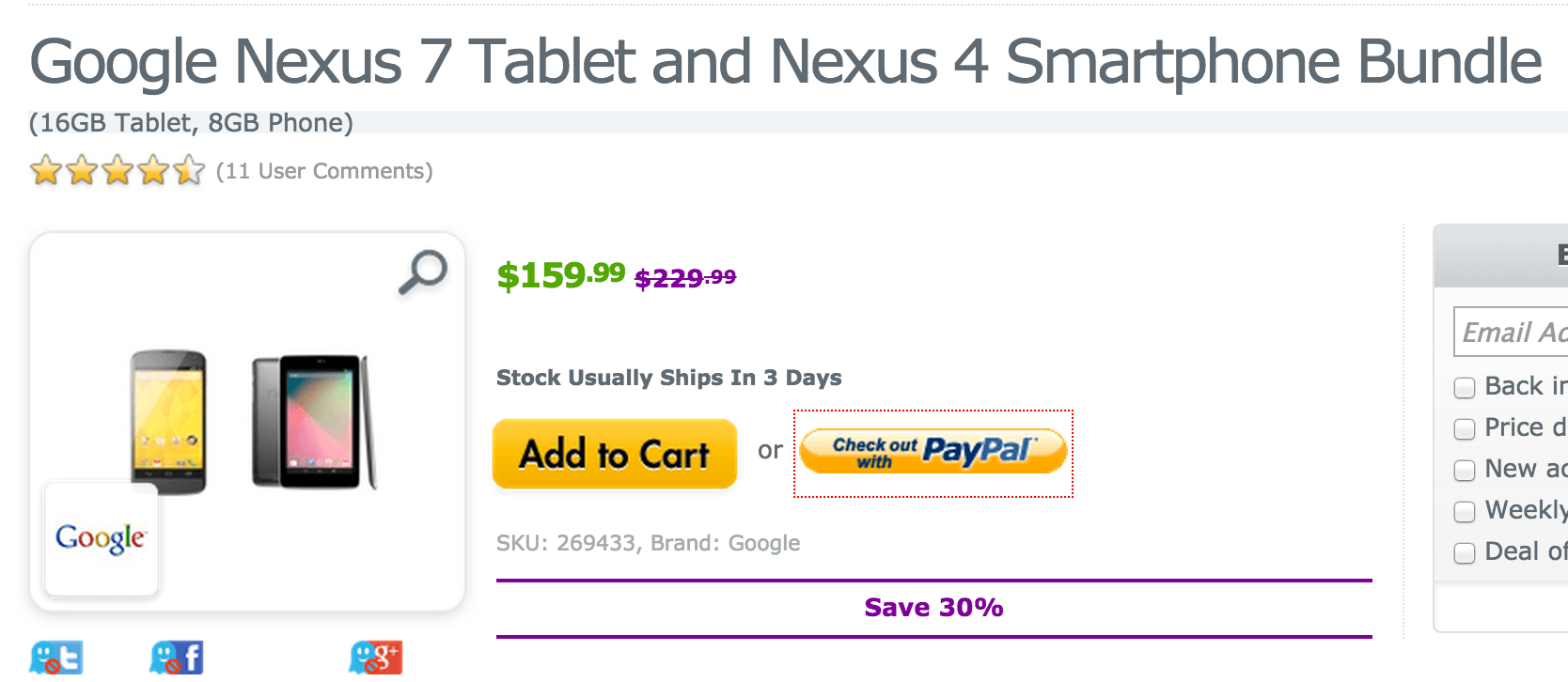 Right now Expansys is running a pre-Black Friday deal which provides both Nexus 7 (2012 16 GB model) and Nexus 4 (8 GB model) for as low as $159.99. Originally both are priced at $249.99, which means a total saving of $90.
Expansys has a good record while selling refurbished phones and definitely this deal is legit. We are expecting out of order within no time.