You have Android phone probably because you love to have your phone OS be open sourced. If you are finding difficulties in knowing the basic parameters of your phone which are important, then you should certainly have a look at this post. This parameter includes battery status, storage status, and support information providing easy access to consumers.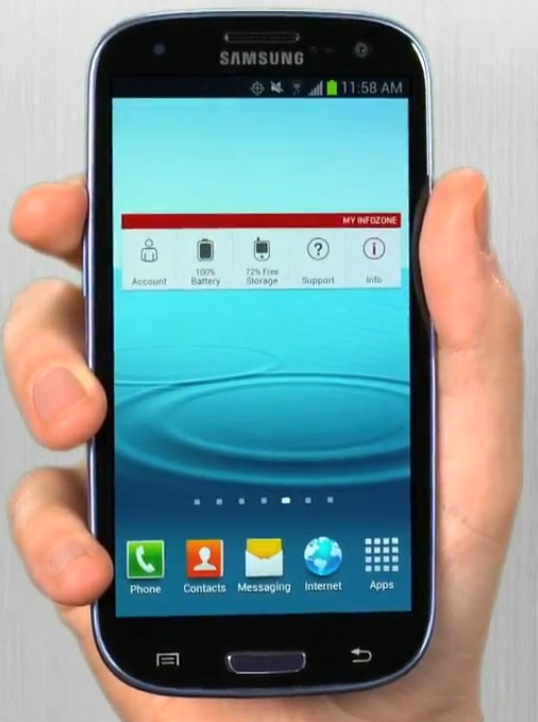 Verizon MyInfoZone Widget App
Verizon Wireless is one of the top 4 network operators in United States and it cares for its customer. From time to time they have introduced apps which makes things better for customers. Today they have come up with Verizon MyInfoZone widget app available exclusively for smartphones powered with Google's mobile OS called Android.

Verizon brings the My InfoZone app for Android smartphone available for purchase on their network. This is a free applications works on Android phones and tablet PCs. This application also provides more tips on how to get the maximum use of your phone or tab. This works on the devices with Android 2.2 and higher.
This application once installed on your phone will be shown like widget so that it's easily accessible via the Widget section. There are five easy shortcuts like –
Access Your Account Information: In this tab you can find information like number of calls made, number of minutes that you have talked, total number of text messages, incoming messages count, outbox messages count, data usage details. This is very much helpful because while you are using a post-plans you must understand that you are not going over your monthly budget limits.
Check your Current Battery Status: This tab will show the percentage of battery left on your Android device and what consumers how much of battery.
See the amount Storage: Just like battery status, this option will show how much amount of storage status is left on your device.
See specific support information: Support tab provides information and help guide for the Android phone that you are using.
Info Option: When this option is red, you will get new tips for your device exclusively delivered by Verizon Wireless team.
The My InfoZone Widget app is available for free download via the official Google Play Store but you should make sure that your phone is on Verizon Wireless network in United States.