Missing Windows Drivers: The guide on how to automatically download or install missing or outdated Windows drivers as well.
Although we have installed the latest version of the Windows operating system on our laptop or computer, we might be missed out with some core files of Windows. There are some hardware drivers which might be missing on your PC or out dated ones. Moreover if you are unable to use any of the functions on your PC then it's because the right drivers are not installed or they are outdated.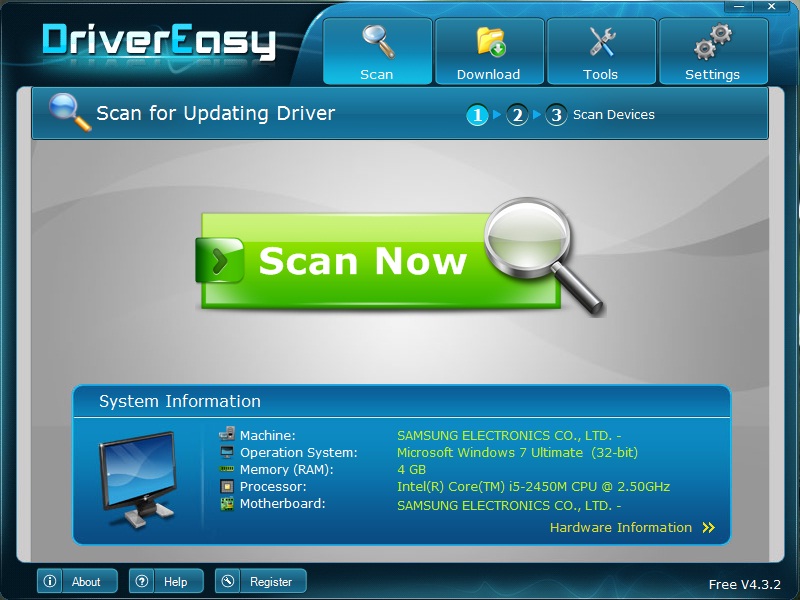 Outdated Windows Drivers
Here in this guide I will show you a software by which you can know what drivers are missing on your PC and good thing about this software is that, it automatically downloads the required drivers from the known sources. The software name is DriverEasy available for free download and also there is a premium option as well.
So let's proceed on how you can install the missing drivers automatically –
Download DriverEasy software on to your PC and install.
Open DriverEasy and hit Scan Now button. Once you do that within few minutes DriverEasy will list down outdated and missing drivers. So I have 38 outdated and 19 missing drivers and the list is displayed on the right side.
Now hit Get Drivers and it will list down all the missing drivers with detailed information.
Hit download in the respective tabs. Let me tell you that Driver Easy Pro version is priced at $ 30 for single PC. Driver Easy however is free for personal use just TeamViewer. The free version is limited to download speed of up to 30 Kbps whereas the pro version gets your speed of what internet provides you.
Lets Say I choose

Webcam SCX Series

, then hit on Download to get start of drivers.
Once this particular driver is downloaded, the Install option will be highlighted, Installation should be manually done by you.
You can repeat the same for other drivers as well.
Features of DriverEasy are –
Automatically scan for unknown device drivers
Keep track on outdated drivers and updated automatically
A good number of hardware drivers database
Free for personal use
Multiple language interface
Extremely easy to use
Also Read - Best DriverEasy Alternatives
Did you ever have a try with Driver Easy?