With Android on your phone everything is possible. Apart from your phone's normal backup and restore, there is a way out to backup Android phone Settings and restore it whenever you need it.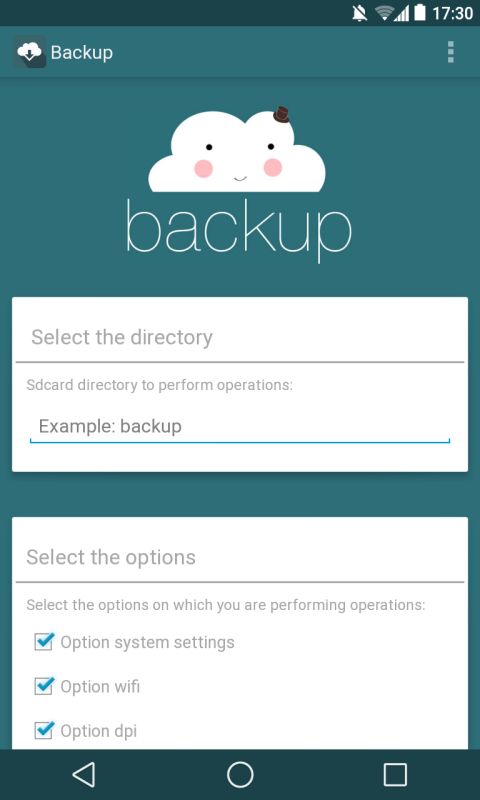 Backup Android Phone Settings
Taking backup of your data, WhatsApp is a known thing to many but how will take backup of Settings which matters the most and time consuming when you change or reset your phone. Once you have a resetted your phone, arranging clock position, size navbar, font size, fonts, Wi-Fi logins, APNs can be a tough task. Introducing Backup app for Android allowing to restore these settings at any point of time.
How to Backup Android Settings
Follow the process mentioned below to backup Android phone settings –
First Download and install the APK (Latest version) from the links given below.
Open the app and now specify the folder where you will store the Settings backup file and restoration point.
Now Select the options from System Settings, Wi-Fi, DPI and few others.
Now finally hit Create Backup option.
Restore Android Phone Backup
If you want to restore the backup on your Android phone, then open the app and hit Restore backup from previously taken backups. Make sure that you know the backup location.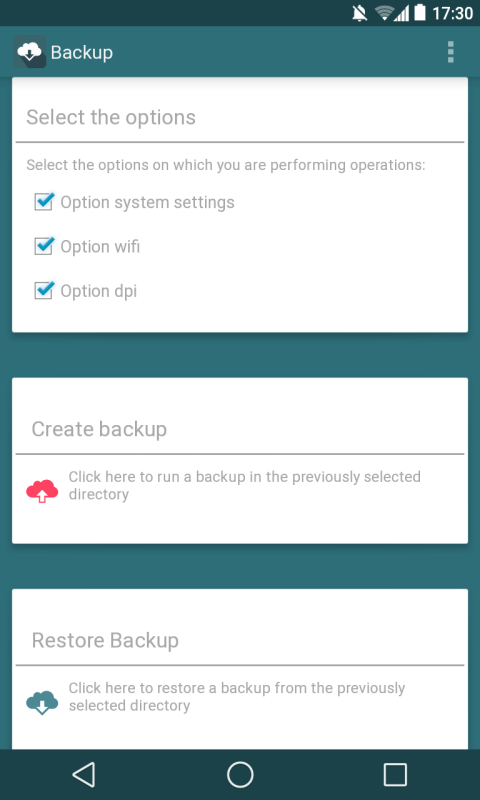 Download Backup.APK for Android